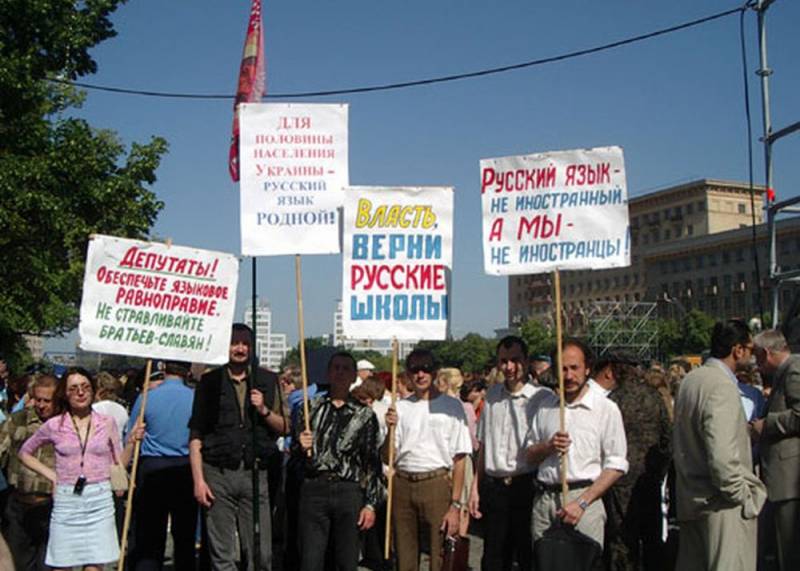 Few well-known Ukrainian writers (from Ivano-Frankivsk) Taras Prokhasko told the local "patriotic" media that Ukraine is heavily dependent on Russia, which is why it is losing its "Ukrainian character." He emphasized that the propaganda and "enlightenment" carried out and implemented by Kiev in recent years do not give the expected results.
In Ukraine, there is still a strong dependence on Russia. And first of all, the mental one. Because of this, the country is losing its "Ukrainian character"
- claims Russophobe- "pysmennyk."
And everything goes to the fact that Russian in Ukraine will become the norm and in fact Ukraine itself
- Prokhasko is sad.
It should be noted that the Ukrainian "mitts" periodically pop up in the information space of the "nation", reminding fellow citizens of their existence. For example, in September 2019, the Ukrainian showman "patriot", Russophobe and Nazi Anton Mukharsky (pseudonym Orest Lyuty),
сообщил
reporters that the "cradle of dignity" and "Ukrainian Piedmont", the city of Lviv, is rapidly being Russified. Then again "went to the astral plane."
In turn, a study by the Kiev International Institute of Sociology (KIIS), conducted in February 2020, clearly showed that most residents of Ukraine support the right to study in Russian. Only 24% of Ukrainians object that their Russian-speaking fellow citizens had the right to receive education in their native language.
It should be added that the citizens of Ukraine have been defending their right to receive education in Russian for more than a decade.