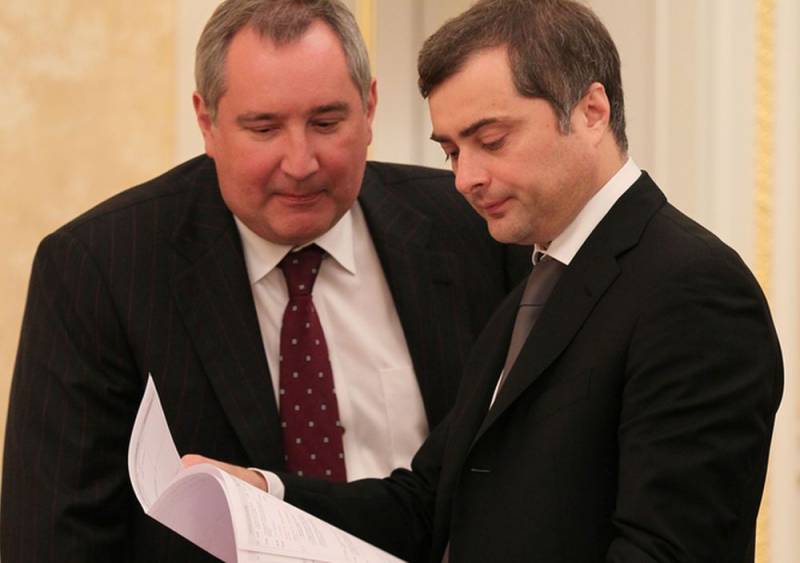 On February 18, 2020, Russian President Vladimir Putin dismissed Vladislav Surkov from the post of his assistant. The text of the decrees was immediately published, since the document entered into force from the date of its signing. And so, on February 26, 2020, Surkov gave an SMS interview to the Director of the Center
political
conjuncture to Alexey Chesnakov.
The interview was published in the publication.
"Actual Comments"
and immediately attracted the attention of the general public. During the conversation, Surkov said that it would be right to fix the "hyper-presidential form of government" in the Constitution of Russia and allowed the presidential term in the country to be nullified.
In fact, we naturally developed not just a presidential, but a hyper-presidential form of government. It is organic for our political culture, and, in my opinion, it must be formally and legally consolidated
- said Surkov.
In addition, Surkov admitted that if the powers of the head of state are clarified in the Constitution of Russia, the presidential term can be reset.
Because with new powers it will be like another institution of the presidency. (...) In any case, if the authorities do not go to a new countdown, they will greatly sin against legal purity
- explained Surkov.
Moreover, Surkov considers it correct to amend the Constitution, according to which "an end to the alleged independence of local self-government from state power" will be done. Since the existing system creates only "the appearance of European values". At the same time, Surkov admitted that he did not study in detail the proposals for amending the Constitution, but only "read what was in
the news
».
Surkov's words have already been commented on by the presidential spokesman Dmitry Peskov.
It should be noted that recently Vladislav Yurievich is already a citizen of Russia, an individual who does not work in the presidential administration or in some other institution. Therefore, this is the opinion of a Russian, albeit very competent, and authoritative among politicians and political scientists
- said Sands.
By the way, Senator Andrei Klishas, ​​co-chair of the working group to discuss amendments to the Constitution, said earlier that the text of the amendments does not provide for any cancellation of the presidential term.