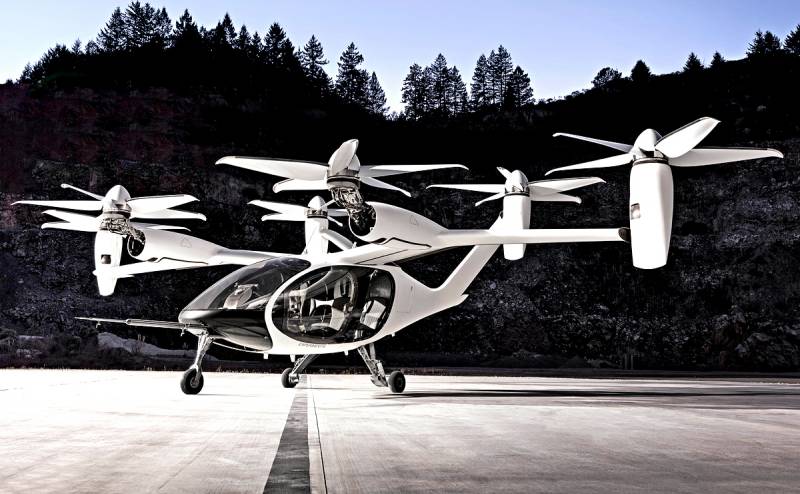 In the near future, the US Air Force intends to announce a tender for the development and supply to the troops of electric and hybrid aircraft with vertical take-off and landing. Take part in the selection will be able to companies that have well-developed options for the devices that have already completed their first flight or will fly into the air no later than December 17 this year.
According to the requirements, the proposed taxi manufacturers must transport from 3 to 8 people, be in the air for at least an hour and cover a distance of 160 km. At the same time, the cruising speed of the device should be at least 160 km / h.
The publication Avionics International reports that Joby Aviation, working on an aircraft called S4, could become a potential bidder. His first test flight took place in 2018.
The device, made according to the scheme of a tiltrotor, is equipped with 16 screw electric drives, 12 of which are rotary to provide vertical take-off and landing, as well as flight in airplane mode. S4 is able to take on board up to 5 people (including the pilot) and cover a distance of 240 km at a speed of up to 322 km / h.
It is worth noting that in addition to the Pentagon, they are also interested in using electric and hybrid aircraft: the Federal Agency for Emergency Management, the Ministry of National Security, the Federal Forestry Administration and the Department of Agriculture.