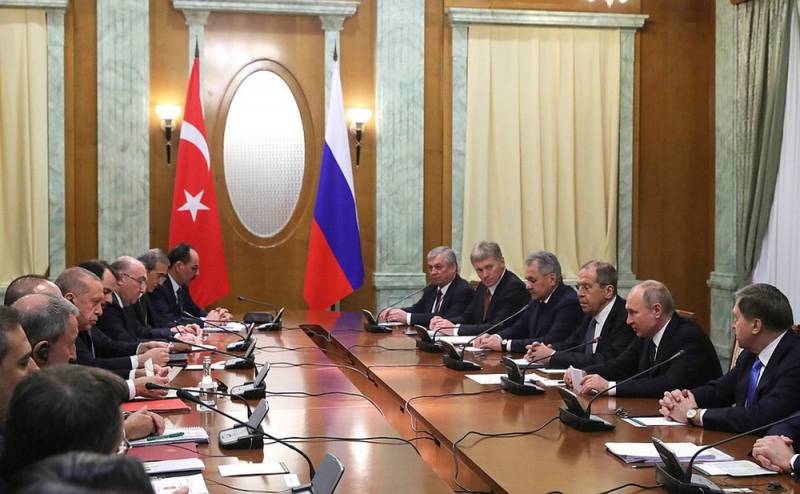 The aggravation of the situation in northern Syria stems directly from Turkey's reluctance to implement the agreements reached in Sochi a year ago.
This is the conclusion that can be drawn up after the statement by the press secretary of the President of Russia Dmitry Peskov to the channel "Russia 1" in the program "Russia. Kremlin. Putin. "
According to him, according to the Sochi accords, which were signed by Vladimir Putin and Recep Tayyip Erdogan, the Turkish side committed to guarantee the withdrawal, delimitation and withdrawal of heavy weapons from the demilitarized zone in Syria.
However, to date, and Ankara does not particularly hide this, pro-Turkish militants still hold defenses in Idlib, and at the same time receive ammunition, ammunition and armored vehicles from Turkey.
It was this position of Turkey in relation to its obligations that became the reason for the clash of the Syrian government forces not only with the militants, but also with the Turkish units.
At the same time, the Turkish leadership continues to complicate the situation in the border regions of Syria, declaring its intention to conduct a military operation in the region.
Ankara should not forget that a war on two fronts - in Syria and Libya, may not be able to do it.
Previously we
wrote
that the Turkish military contingent suffered the first losses in the battles for the capital of Libya - the city of Tripoli.