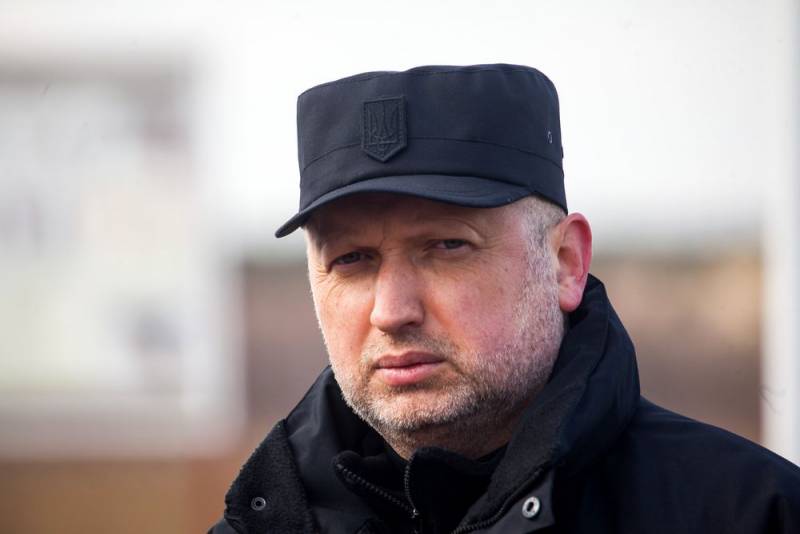 For the past five years, the former secretary of the National Security and Defense Council (NSDC) of Ukraine, Alexander Turchinov, whom the inhabitants of the country called the "bloody pastor," called for an official declaration of war on Russia, thereby demonstrating his "patriotism." And so, on the sixth anniversary of the Maidan, Turchinov told the "nation" on the air of the Iceland Internet channel that Ukraine, as an "agrarian superpower," turns out to be unable to declare war on Russia, because it is a real nuclear power.
Many confuse declaration of war and martial law. The declaration of war, unfortunately, we still can not declare war on a nuclear state
- said Turchinov, who started the civil war in his own country.
Turchinov explained that in 2014 he insisted on the introduction of martial law. Then his initiative was ignored, as the presidential election could be disrupted.
Because they believed that when there is martial law, then no elections are held. And it was necessary to have legitimate authority, many of the leaders themselves wanted to be president
- added Turchinov.
Turchinov said that after that the issue of full-fledged martial law throughout the country was not raised, as this would be an occasion for the termination of financial assistance from the International Monetary Fund (IMF).
It should be recalled that from February 22, 2014 to November 27, 2014 Turchinov was the chairman (speaker) of the Verkhovna Rada of Ukraine. From February 23, 2014 to June 7, 2014, he acted as president of Ukraine. Naturally, Turchinov, a loving power, advocated the introduction of martial law and was against the elections, and the blood of his compatriots cared little for him.