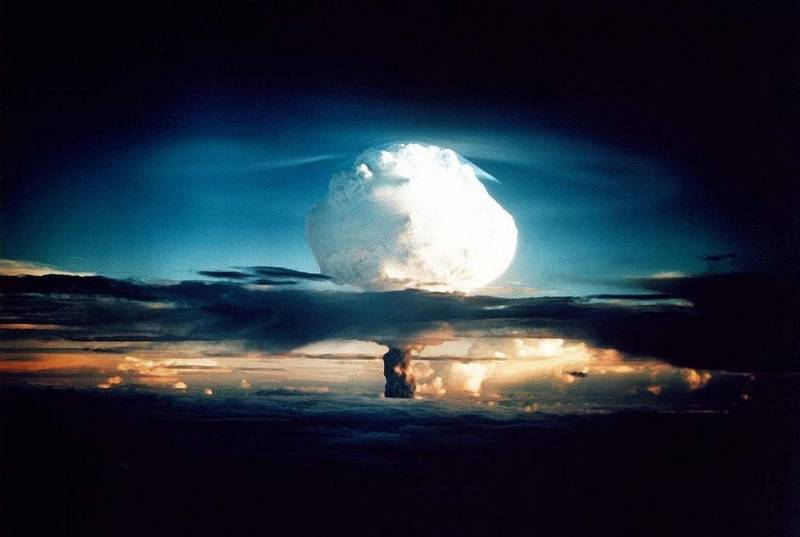 On February 21, 2020, a Pentagon spokesperson told reporters that the United States had conducted military exercises that tested the retaliatory strike against Russia after Moscow used tactical nuclear weapons (TNW) against NATO countries in Europe. At the same time, it remained unclear why Russia, and most importantly with whom, fight in Europe, and even with the use of nuclear weapons.
We did a little training, let's say
- said at the beginning of the transcript of the briefing distributed by the Pentagon.
After that, a Pentagon spokesman said that "the scenario included a development of events in Europe, in which a war with Russia is waged, and Russia decides to use low-power nuclear weapons to a limited extent against an object on the territory of NATO countries."
Then a conversation begins, which would be in this case, first with the Minister of Defense, and then ultimately with the President to decide which answer to give.
- continued the story of the Pentagon representative.
After which he was asked, "what was the US response to the legend of the teachings."
The US answer was, I think I won't talk about it, but it was a limited answer
- confirmed the representative of the Pentagon.
After that, he was asked to clarify "whether this answer was nuclear."
Well yes
- answered the representative of the Pentagon.
They (Russia - ed.) Attack us with the use of low-power nuclear weapons. So during the exercises we simulated a response using nuclear weapons
- clarified the representative of the Pentagon.
It was noted that US Secretary of Defense Mark Esper took part in the exercises, as well as, for some reason, a congressman from Nebraska, a representative of the US Republican Party, Jeff Fortenberry. It is said that they both got an idea of ​​what would be done in a similar ("Russian nuclear attack on Europe") case.
We remind you that recently the head of the Pentagon
рассказал
why US submarines are armed with low-power nuclear weapons W76-2.