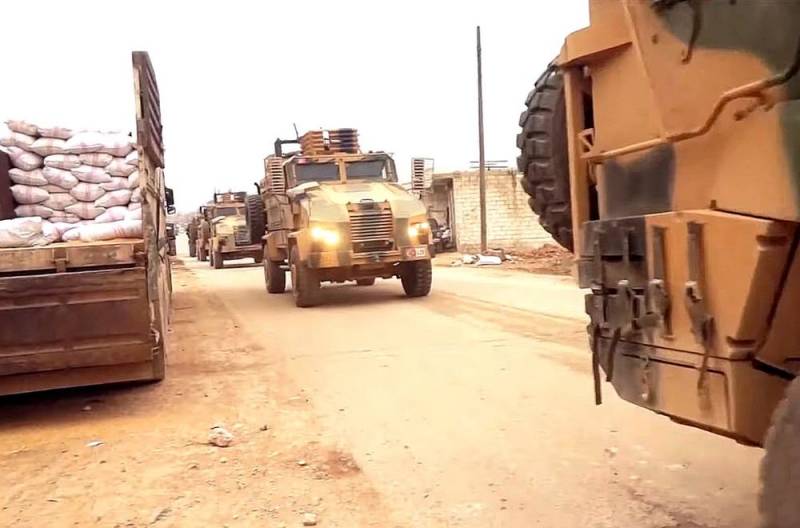 Recently
сообщалось
how the Russian Aerospace Forces helped the Syrian Arab Army (SAA) repel a counterattack by the alliance of "barmalei" jihadists, "moderate" terrorists and pro-Turkish "opposition" extremists in the Syrian province of Idlib near the village of Nairab (20 km from the city of Idlib). And now, a video has already appeared on the Web that shows attacks on militants at the mentioned settlement.
It should be noted that the video was made from a drone and published by the Syrian agency SANA. The video shows how CAA, with active air support, reflects the attack of Wahhabi radicals. It is demonstrated how the aiming (pinpoint) destruction of armored vehicles (tanks and armored personnel carriers) of militants, their pickups with various weapons installed and manpower.
It must be recalled that armored vehicles did not appear on their own. It is supplied en masse by neighboring Turkey, which "cares" for "peace" in a neighboring country and does not tire of calling the Syrian government the "Assad regime." Over the past few weeks, Ankara has deployed hundreds of armored vehicles and artillery into the Idlib de-escalation zone. In addition, more than 9 thousand Turkish troops are already there. Locals regularly report large military columns of Turkish troops, which sometimes stretch for several kilometers. So thanks to the efforts of Ankara, this conflict will not end soon.