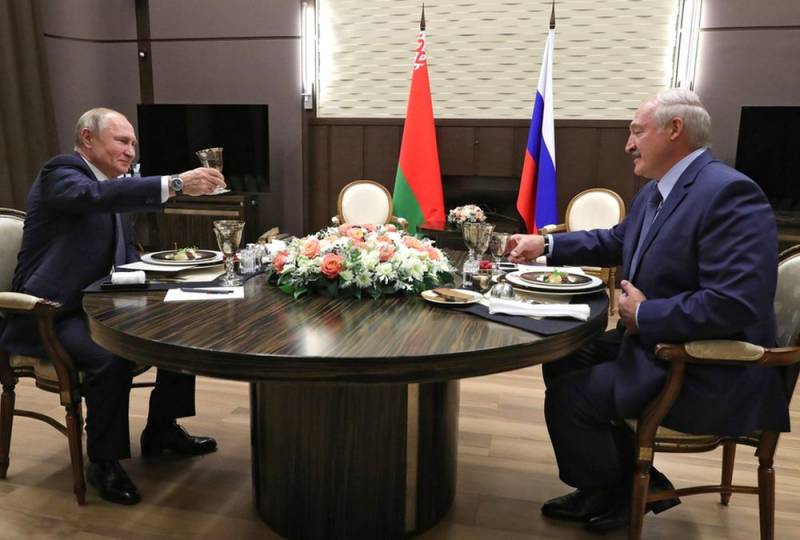 At the end of January 2020, the head of Roscosmos state corporation Dmitry Rogozin visited the President of Belarus Alexander Lukashenko and presented him with the glove of the astronaut who visited the ISS. It was also said that the parties discussed the implementation of joint projects in the space and rocket sphere. And so, on February 21, 2020, the "father", during a meeting with the Governor of the Arkhangelsk Region of Russia Igor Orlov in Minsk, said that Belarus was ready to help Moscow with the completion of the Vostochny Cosmodrome.
Lukashenko said that he spoke with Russian leader Vladimir Putin over the phone. A wide range was discussed
Issues
, including the topic of the construction of the specified cosmodrome was touched.
We can transfer there two or three (construction - ed.) Trusts that can work on a turn-key basis
- said the head of state with "colossal" experience in the construction of such facilities.
I told him (Putin - ed.) About the meeting with Rogozin and the construction of the Vostochny cosmodrome. I'm telling the president: this is your construction site, you are constantly monitoring it, so keep in mind that our minister flew there or will fly there with Rogozin. And East, of course, must be quickly completed. And Rogozin, being here, asked us to help specialists
- explained Lukashenko.
According to Lukashenko, Putin noted the advisability of assisting Belarus in the operational completion of the construction of the mentioned spaceport.