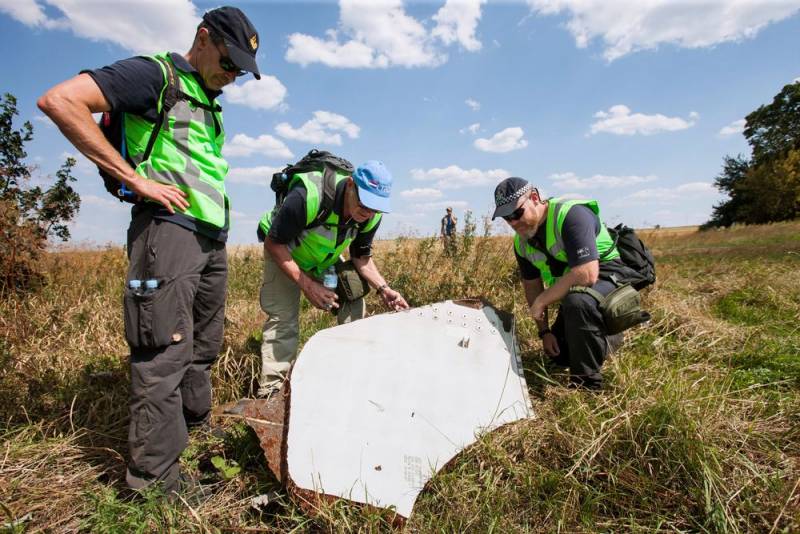 According to the statement of the head of the Joint Investigative Group (CVG), Fred Westerbaker, at 10 am on March 9, 2020, the Hague (Netherlands) should begin trial on suspects of involvement in the crash of the Boeing 777 Malaysian Airlines airliner on flight MH17, killing 298 people. And so, three weeks before the said trial, a group of independent journalists published on Bonanza Media platform one interesting document that was prepared by the MIVD of the Netherlands.
So, according to a document sent to the Netherlands prosecutor's office, "flight MH17 flew out of reach from all the places established and used by Ukraine and Russia where Buk-M1 systems were located. The document states that "there were no Buk air defense systems near the crash site of the Boeing."
We have not seen this information before.
- said a journalist from the Netherlands Max van der Verff, who, together with his Russian counterpart Yana Erlashova, is the founder of Bonanza Media.
Max van der Werff emphasized that "the Dutch side had information about the location of Buk complexes during the conflict. And this is the main conclusion. In addition, it is alleged that the document is genuine.
It should be added that Russia has repeatedly expressed distrust of the results of the GCC, pointing to their unprovenness and the frank unwillingness of the commission to work with the Russian side. Moreover, the Netherlands themselves have repeatedly raised similar questions.
For clarity, it should be recalled that the MIVD (Military Intelligence and Security Service) is under the jurisdiction of the local Ministry of Defense and this special service should not be confused with the other - AIVD (General Intelligence and Security Service), which is part of the Dutch Ministry of Internal Affairs. In turn, Bonanza Media is based in Helsinki (Finland). Moreover, the disaster mentioned Boeing 777 occurred in July 2014 in the sky over the Donbass. At the same time, on June 19, 2019, the names of four suspects were reported from the SSG: these are the Russians Igor Girkin (Strelkov), Sergey Dubinsky, Oleg Pulatov and the Ukrainian Leonid Kharchenko.