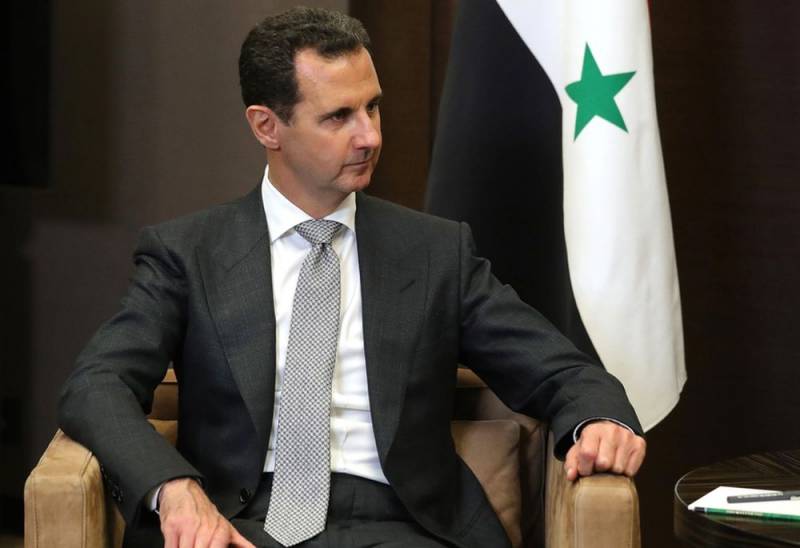 The advancement of the Syrian Arab Army (SAA) troops is continuing successfully, it has already been completely freed from the "barmalei" jihadists, "moderate" terrorists and all kinds of pro-Turkish "opposition" Wahhabis on the M-5 highway and taken under control the western and northern surroundings of the city of Aleppo. At the same time, the legitimate president of Syria, Bashar al-Assad, promised that the SAA would completely clear the militants of the provinces of Idlib and Aleppo, despite external pressure.
The battle for the liberation of the provinces of Aleppo and Idlib continues
- said Assad.
We are fully aware that this liberation does not mean the end of the war or the destruction of terrorism
- added Assad.
Assad is confident that the liberation of these provinces will be a "prelude" to the complete defeat of extremists, which will come "sooner or later."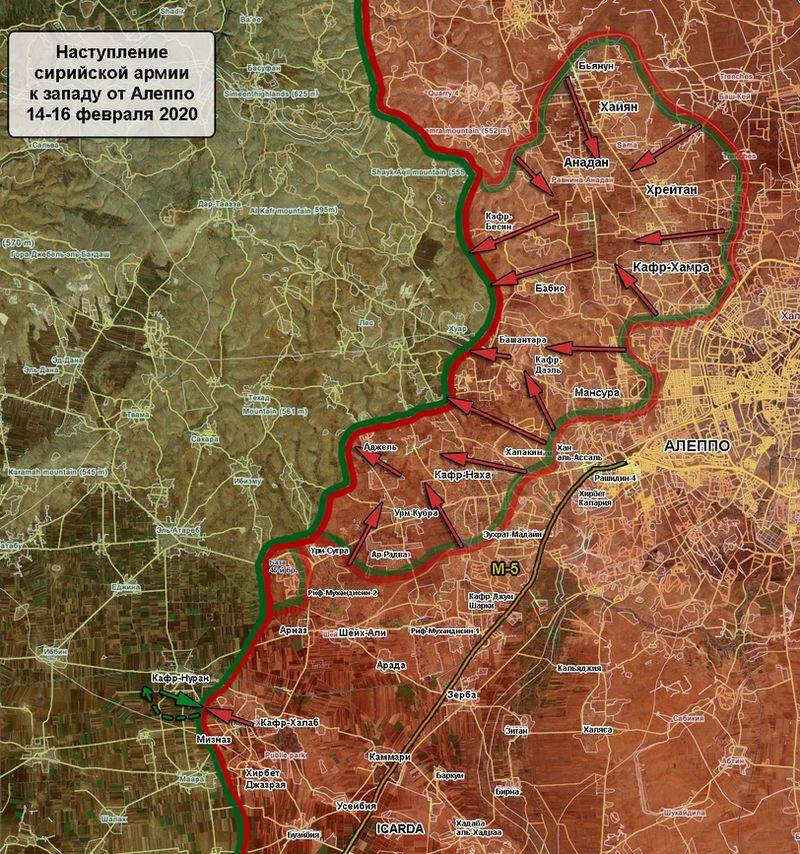 It should be recalled that on February 16, 2020, the city of Aleppo and its surrounding territories were completely taken under control by the SAA units. This area has been under the control of militants since the spring of 2012, i.e. almost 8 years.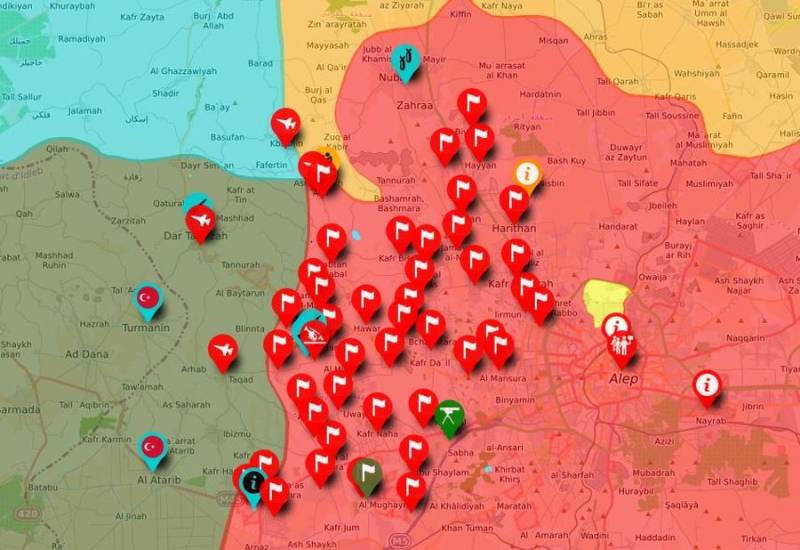 Moreover, as told the newspaper
"Vedomosti"
a high-ranking military source, one of the reasons for the success of the SAA near Aleppo was the redeployment of militants to the city of Idlib, hoping for help from Turkey. The source added that thoughtful tactics of warfare by the SAA also played a significant role.