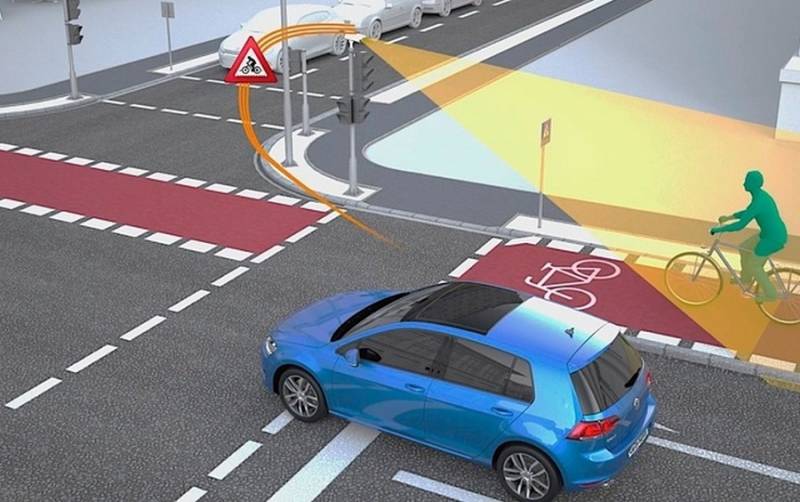 Transport routes, which in real time will be able to warn drivers about the need to give up the lane to an ambulance, about pedestrians approaching, and also recommend the speed at which the car will always "go to green", have long not seemed to be an invention of science fiction writers. Moreover, such "smart roads" may appear in Russia in the next 2-3 years.
The project implemented by NP Glonass and STI Avtonet within the framework of the Avtodata platform will be based on
technology
V2X. The latter involves the continuous exchange of data between vehicles and road infrastructure.
So, for example, road users will be able to automatically signal each other about unsafe reduction of distance, which will reduce the number of emergencies. In addition, the "smart road" will be able to recommend the driver a speed, moving at which he will constantly "catch green" at traffic lights and thereby save fuel. And this is far from the limit of the project.
It should be noted that testing of such a system has already passed in Samara. As part of the tests, motorists received alerts that they needed to slow down when driving past schools, about pedestrians crossing the road, and about ongoing repairs.
According to the developers, "smart roads" will be able to reduce the number of accidents by at least 20%. At the same time, to take full advantage of the system, motorists will not have to buy and install additional equipment. All messages and recommendations will come in a special application on the smartphone.