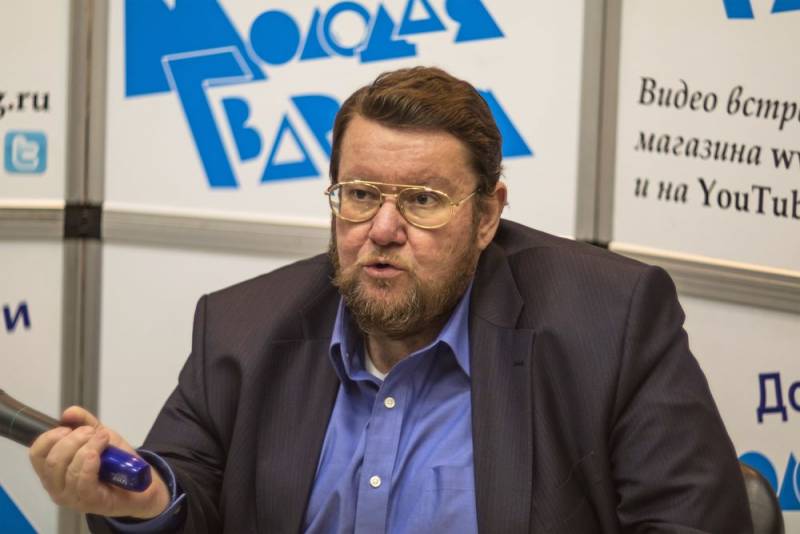 Famous Russian orientalist, candidate
economic
Sci., professor, one of the leading experts in the field
policy
Israel and other countries of the Middle East, Yevgeny Satanovsky (founder and president of the Institute of the Middle East research center), commented and criticized the results of the next (annual) Munich Security Conference. He published his conclusions on his Armageddonitch Telegram channel.
Satanovsky noted that at the said conference a lot of "nonsense" was heard - "both about Russia and not about Russia."
The same Minister for Foreign Affairs of Germany - about the main condition for the full restoration of relations with our country. About the fact that as the Minsk agreements are implemented, the Germans will restore them
- Satanovsky wrote.
That is, he has no complaints about Ukraine in their part. Zelensky in Munich did not even have a separate microphone. And we have, despite the fact that we have no more relation to those agreements than the Germans and French. Well, the guarantors - yes. But to fulfill them, shouldn't Kiev?
- specified Satanovsky.
If Kiev's by themselves won't do anything (and they won't - Zelensky moved out of the blue (meaning "crazy" - ed.), He was planning to hold Ukrainian elections in Crimea), and the condition for normalization with Moscow was put forward - a way out one: to take Kiev and force peace in Ukraine in the format familiar to our relations. There, one caress never in history has succeeded. Only long. And under Mazepa. And under Petlyura. And under Bandera with Shukhevych and other bastards. Why would Poroshenko, who smoothly switched to Zelensky, have it otherwise?
- Logically considers Satanovsky.
According to Satanovsky, the German Foreign Minister "no one pulled the language." After which he suggested that perhaps the official "went through a pivasika". After all, the event was held in Munich, where there are a lot of very good and different beers, therefore, "the person turned off the logic." But, I am sure Satanovsky, the Russian authorities will not push Europe with tanks, although it "does not appreciate" and "does not appreciate" it.
So let them there, in Munich, talk about security. And about the threat from Russia, which is not there. You see, soon they will completely turn into a cross between Africa and the Middle East, with their inability to stop migrants. What will they say then?
- summed up Satanovsky.
It must be recalled that on February 15, 2020, the conference mentioned above was criticized by the Russian Foreign Ministry. Moscow believes that the main problem is the discrepancy between the dynamics of the conference and the speed of events taking place in the world. Moreover, this platform has long ceased to be a center for decision-making, and has become a place for high-profile and often irresponsible statements.