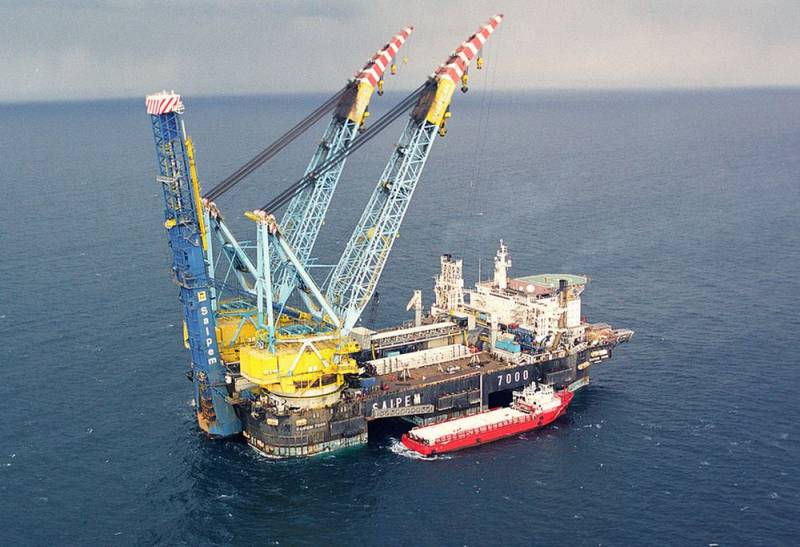 On February 15, 2020, US Energy Secretary Danny Ray Brouillette, appointed on December 2, 2019, confidently stated during the annual Munich security conference that Russia would not be able to complete the construction of the Northern pipeline stream 2 ". In his opinion, Moscow is now trying to circumvent Washington's sanctions, but PJSC Gazprom was not at all faced with a short delay in the implementation of the project.
Bruyett said in an interview with Bloomberg that "they cannot."
This will be a very long delay, since Russia does not have the appropriate
of technologies
- explained the American minister without specifying.
If they can develop them, then we will see what their actions will follow. But I don't think it's as simple as saying: "Well, we are almost there, we just have to finish it all"
- said Bruyett.
In turn, the head of the Gazprom press service, Sergey Kupriyanov, has already commented on the words of the head of the US Department of Energy.
Never say never
- Kupriyanov told the agency
RBC
.
It should be recalled that at the end of December 2019, Washington imposed sanctions against Nord Stream-2. After that, the Swiss company Allseas Group SA, specializing in the laying of underwater pipelines, installation and dismantling of offshore platforms and underwater construction, announced the suspension of the construction of the pipeline.
Currently Russia
throws
from the Far East to the Baltic, a crane-assembling pipe-laying vessel (KMTUS) "Akademik Chersky". It has already left the port of Nakhodka and is due to arrive in Singapore on February 22, 2020. This ship is owned by Gazprom Fleet LLC (the "daughter" of PJSC Gazprom). At the same time, statements have already been made from Moscow and Berlin that Nord Stream-2 will be commissioned before the end of 2020 or in the first quarter of 2021.