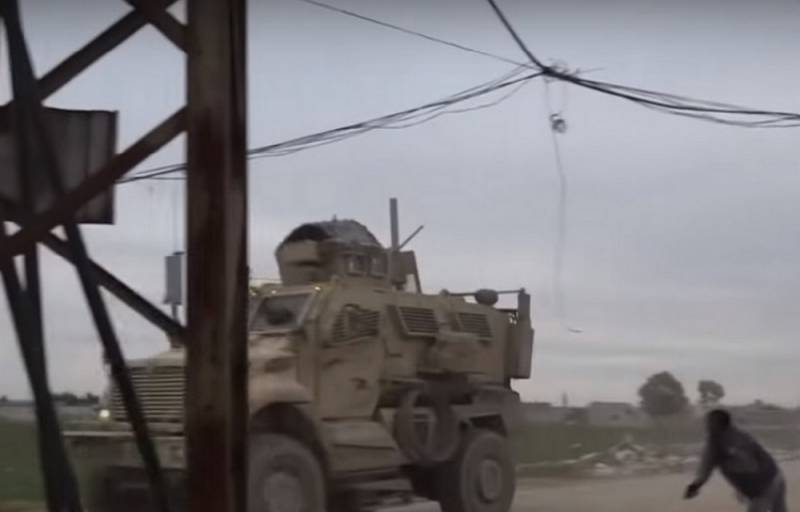 Middle Eastern news agencies published several videos that capture the conflict between the local population and the US military.
In the comments to the video, it was stated that it was filmed in the area of ​​the city of Kamyshly in eastern Syria, in the vicinity of which during one of the conflicts, American soldiers shot and killed a 14-year-old teenager.
One of the videos shows how locals stone American armored cars passing through the village.
In another video, a local resident with an American flag in his hands enters into a squabble with American soldiers exiting armored cars. He does not react in any way to the offer of one of the Americans to give the flag.
Another video was shot from the side of the American convoy, which blocked the road to a patrol of the Russian military police.
Recall that at present, units of the Syrian government forces are attacking the positions of militants in Idlib province and have completely taken control of one of the republic's main transport arteries - the M5 road, which connects the northern capital of Aleppo with the southern cities of Syria, Hama, Homs and Damascus .