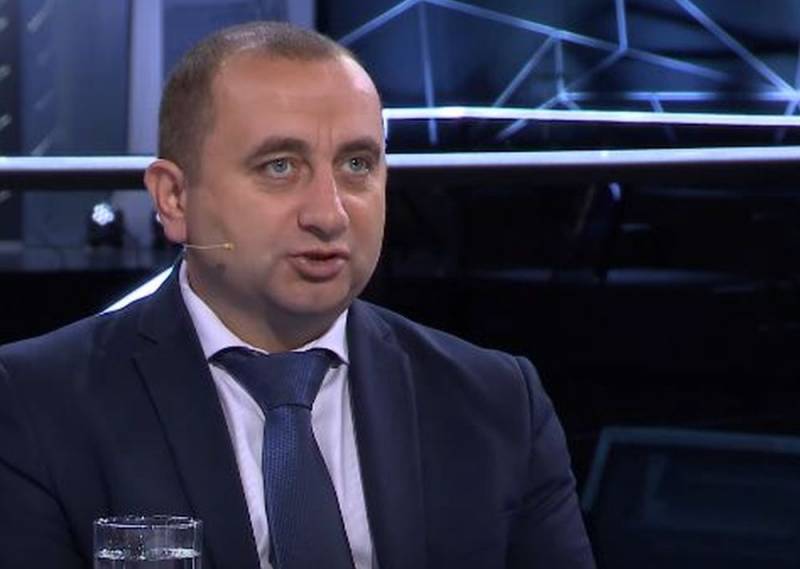 In Ukraine, over the past quarter century, a huge number of the most diverse "patriots-grant-eaters" have appeared. During this time, thanks to the selection of the "philanthropist" George Soros, an entire generation has grown up, which has become a real layer of society. Moreover, competition in this segment of a specific business is very high.
Therefore, it is not surprising that the president of the Ukrainian Cooperative Alliance, he is also the president of the Academy of Ethics and
economics
", Doctor of Social Economics, Pontifical Gregorian University (Rome, Italy) Zinovy ​​Svereda, proposed to sell American companies land in the east of the country for" protection from Russia. " By the way, do not be surprised to "give everything to the Americans" - this is the highest degree of Ukrainian "patriotism".
The Ukrainian portal Observer informed the public with undisguised enthusiasm. By the way, the above "academy" (code in the state register 39372240) is registered in the Lviv region and has a statutory fund in the amount of symbolic 5 thousand UAH.
I would personally say - let's sell the most border areas of Sumy and Kharkov region to American companies, because American troops come where there is American private property, where there is their interest
- said Sereda.
That's how this "patriotic economist" commented on the bill to create a free land market in Ukraine. He added that when the Ukrainian authorities carry out "systematic work", US companies will "calmly" take such a step. He is sure that Ukraine just needs to look for partners for protection. Seredia specified that the sale of land to the Americans would also solve the issue of the production of shale gas and other minerals in the country.
Cossacks always looked for Turks, Tatars or someone else. You must have partners to win
- emphasized the pro-American "grant-eater".
We remind you that from October 1, 2020, Ukraine allowed the sale of agricultural land. At the same time, the next regional (local) elections should be held in the "independent" on October 25, 2020.