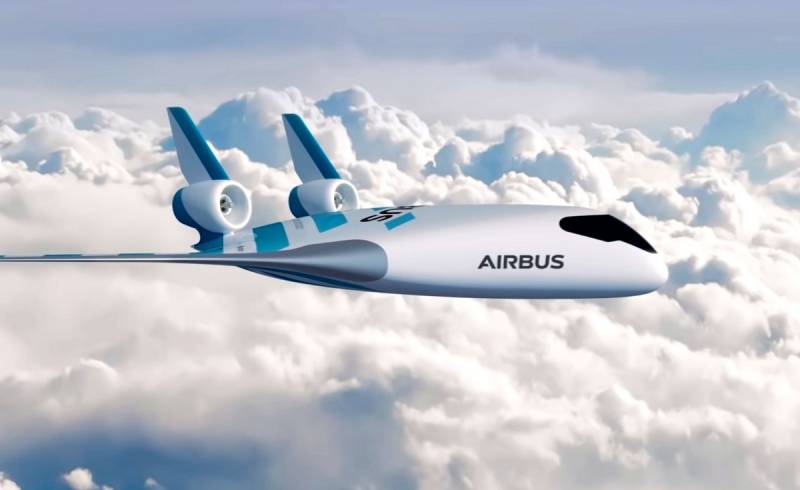 Airbus revealed some details about its future development by introducing a flight model of a mixed-wing aircraft. Work on the new device is being carried out as part of the MAVERIC project, and tests of the demonstrator started last summer.
As a rule, modern passenger liners are assembled according to the "cigar plus wing" scheme. In turn, the option with a "mixed wing" is an aerodynamic scheme where the fuselage smoothly passes into a triangular console.
According to the developers, the above concept will be able to reduce fuel consumption by up to 20%, compared with a wide-bodied liner of comparable size. But the carrying capacity of such an aircraft, on the contrary, can increase up to 15%.
The demonstrator, represented by a European concern, has a length of 2 m and a wingspan of 3,2 m. Flight tests of the model should be completed by the end of the second quarter of this year.
At the same time, the developers emphasize that the MAVERIC in its current form does not necessarily translate into a full-size model of a passenger aircraft. However, the results obtained during the tests can undoubtedly be used in future projects of the aircraft concern.