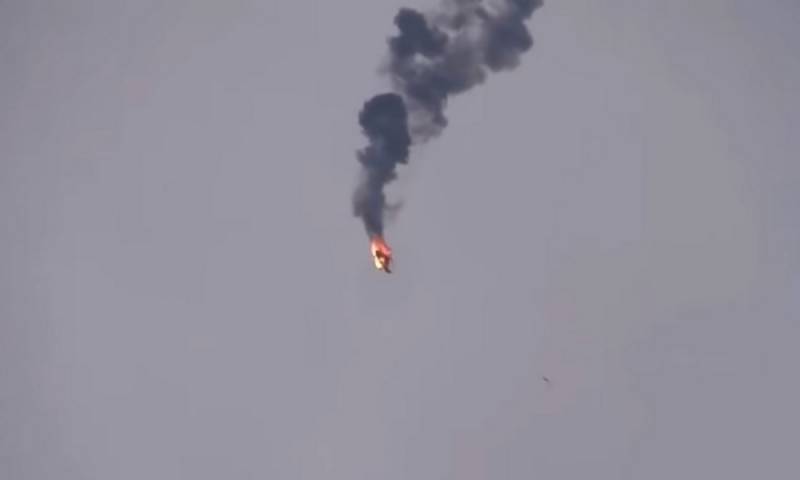 Against the backdrop of the successes of the Syrian Arab army, the units of which for the first time since 2012 established full control over the M5 highway connecting Damascus and Aleppo, fierceness is growing from militants entrenched in Idlib.
Western agencies have spread information that militants of the so-called "armed opposition" shot down a Mi-8 helicopter of the Syrian army.
According to Reuters, the incident occurred near the city of Nairab. The report said that the militants fired two rockets from MANPADS on the helicopter, after which the helicopter caught fire.
Later, a video appeared on the network, shot by pro-Turkish militants, which shows that the helicopter crew showed courage and high professionalism, taking the helicopter off and trying to bring down the flames.
However, the fire turned out to be stronger, and the helicopter literally fell apart in the air and collapsed to the ground, leaving the pilots no chance of escape.
Recall that the Syrian army is currently fighting in the province of Idlib, freeing it from militants trying to hide behind the Turkish military.
Earlier, we wrote that the Turkish authorities had a tantrum, and they turned to the countries of the North Atlantic Alliance with a request to help in Idlib.