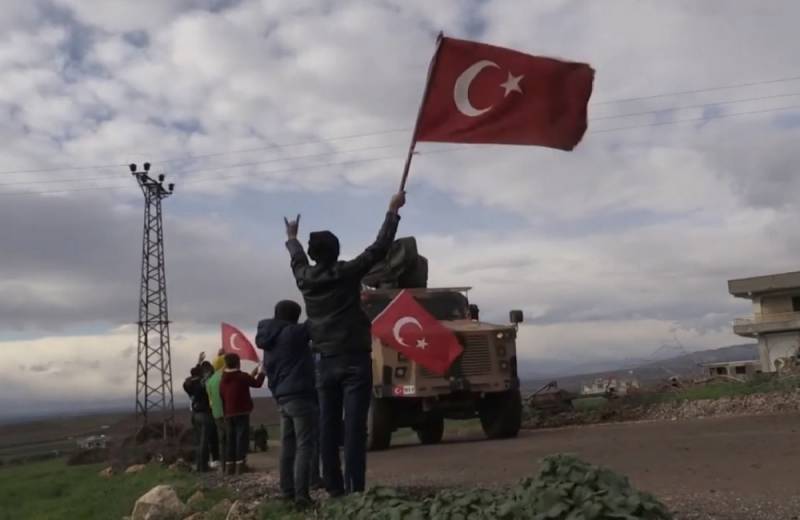 Professor of the Diplomatic Academy of the Russian Ministry of Foreign Affairs, orientalist Alexander Vavilov explained what the Turkish hysteria is and its appeal to NATO countries with a request to support its actions in the Syrian province of Idlib.
The scientist believes that the appeal to NATO is a sign of a nervous breakdown among the Turkish leadership by his attempt to find at least some support in the northern regions of Syria, where government forces are rapidly crushing gangs that felt quite comfortable in the Turkish zone of responsibility. It is reported
"Sight"
.
Alexander Volkov recalled that having agreed in Astana, Ankara committed itself to restore order in the Syrian border zone, to separate terrorists and the opposition, and to establish a demilitarized zone.
However, the Turkish side did not do any of this, and now the Syrian army is clearing the tails behind the Turks, so to speak.
According to the professor, Turkey is not at all happy about the prospect of taking on its side about 700 thousand refugees from Idlib, in addition to those Syrians who moved to the territory of the country for the entire period of the civil war in Syria.
The orientalist is convinced that Erdogan was in a difficult situation and was forced to seek support both in Moscow and in NATO.
However, the North Atlantic Alliance is still silent, and consensus has not yet been reached at the negotiations between Russia and Turkey in Ankara.