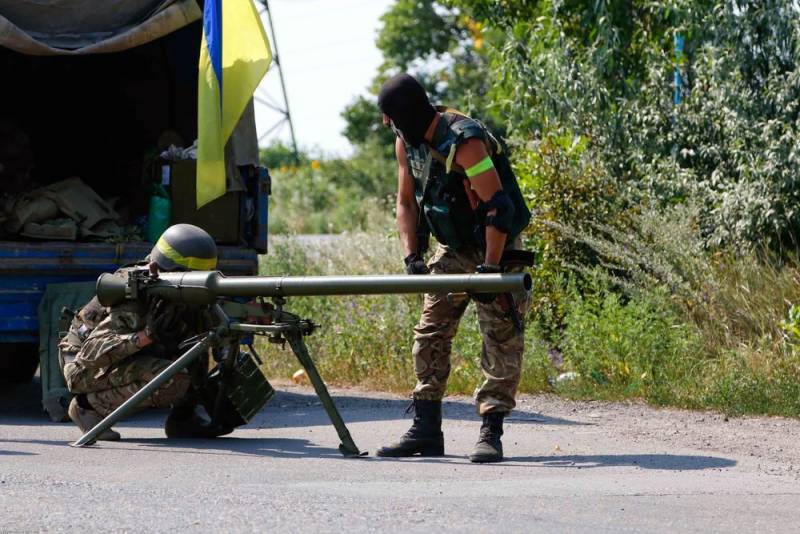 On February 10, 2020, Russia celebrates the professional holiday "Day of the diplomatic worker." Before that, the head of the Russian Foreign Ministry Sergey Lavrov spoke about the most important international problems.
It should be noted that Lavrov answered a large number of questions at the "Business Breakfast" in
"Russian newspaper"
. For example, Lavrov outlined a situation that relates to strategic stability in the world, reported on US-Russian relations and touched on the issue of resolving the conflict in the Donbass.
As for the Donbass, according to Lavrov, during the "Norman Summit" in Paris (held on December 9, 2019), Kiev refused to deploy forces along the entire line of contact. This was done under pressure from Washington. Moreover, as an argument, the Ukrainian side cited some estimates, according to which such a process takes 10-15 years. And to this day, this situation (the point of view of the Ukrainian side) has not changed.
According to Lavrov, maintaining the conflict in the Donbass in a "certain controlled phase" is in the interests of the United States, including in terms of its "geopolitical views of the post-Soviet space". Lavrov is sure that the United States really does not want the Minsk accords to be implemented and the contact line has become safe on both sides.
At the same time, Kiev political analyst Mikhail Pogrebinsky commented on the newspaper
"Sight"
words of Lavrov and the head of the Ministry of Defense of Ukraine Andriy Zagorodniuk, who named various reasons for the failure of the divorce in the Donbas.
US blocking the Minsk process. And the unrecognized republics of Donbass cannot disarm until a political settlement begins. Contradictions remain unresolved
- said Pogrebinsky.
The United States has a strong influence on the military leadership of Ukraine; in fact, it makes recommendations to block the Minsk process. And the Minister of Defense of Ukraine Andriy Zagorodniuk, and the Secretary of the National Security Council Aleksey Danilov, and the head of the Ministry of Internal Affairs Arsen Avakov are a team that cannot but take into account US interests
- emphasized Pogrebinsky.
By the way, before this Zagorodniuk expressed the opinion of Kiev in an interview with Radio Liberty. He argues that the "Square" is opposed to the separation of forces and assets in the Donbass along the entire line of contact, since this contradicts the Minsk agreements. He even talked about
political
the will to escalate the conflict, which, allegedly, is present in the DPR and LPR.