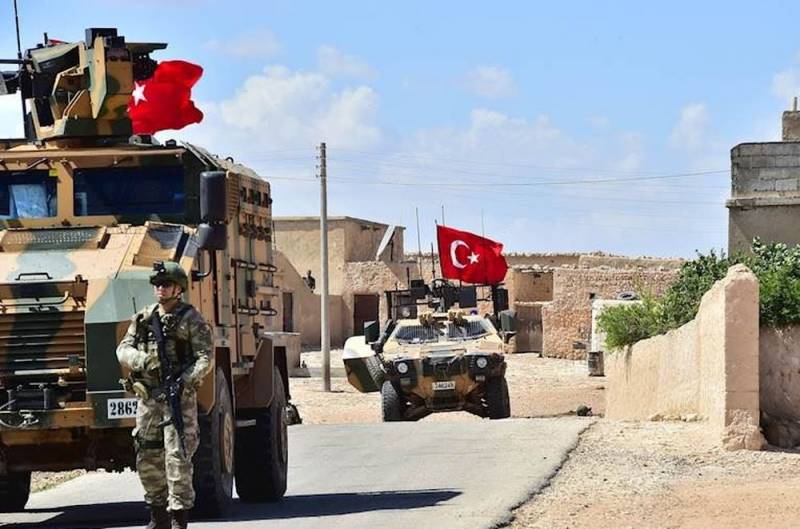 Recently
сообщалось
as "barmalei" -jihadists, "moderate" terrorists and other pro-Turkish "oppositionists" in Syria, organize provocations, hoping to unleash a war between Ankara and Damascus. And so, Fahrettin Altun, the head of the Department of Communications under the administration of the President of Turkey, Recep Tayyip Erdogan, cynically stated that his country had retaliated against the Syrian Arab Army (SAA) after the Turkish military in the Syrian Idlib province.
It should be noted that Turkey from the very beginning of the conflict in Syria has been helping militants fighting against the legitimate Syrian government. Therefore, it is not surprising that a senior Turkish official decided to enter the role of Goebbels of the Middle East. Otherwise, it is difficult to evaluate what he wrote in his Twitter account.
According to him, before this, Syrian troops "treacherously attacked" the Turkish Turkish military in Syria (whom Damascus did not invite there). He believes that this shelling was aimed not only at Turkey, "but also at the entire world community." And here the "world community", which did not send the Turkish military to support terrorists in Syria, he did not specify.
Before that, the Turkish Ministry of National Defense reported that five Turkish soldiers in Idlib died as a result of an SAA attack, and another five were injured of varying severity. It should be added that Turkey continues to actively transfer its armored vehicles to the Syrian province of Idlib in order to prevent its liberation from militants.