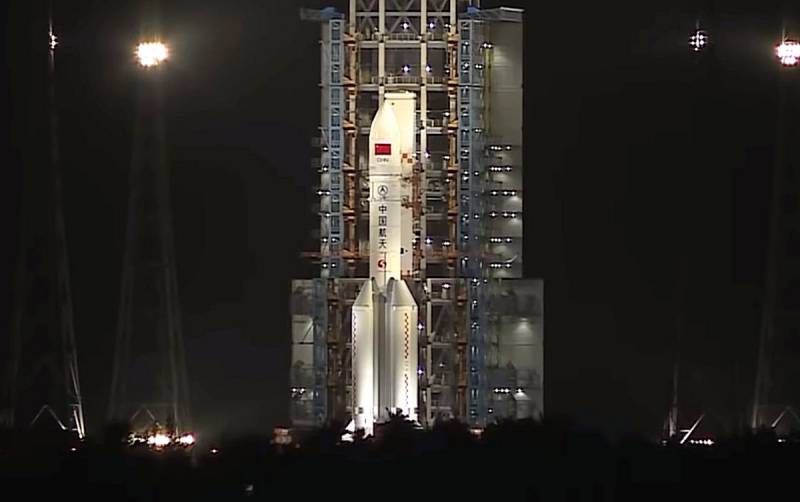 The first launch of the Chinese heavy missile Long March-5B should take place in April of this year. This was reported on the eve of the Xinhua PRC official news agency.
It is reported that the new carrier will be able to put into low Earth orbit up to 22 tons of payload. At the same time, the starting mass of the rocket itself is 849 tons. For comparison, our Angara-A5 will be able to deliver up to 24,5 tons to the NOO with a starting weight of 773 tons.
The Long March-5B LV, 53,7 m long and about 5 meters in diameter, is equipped with four launch boosters. The fuel used is a non-toxic mixture of liquid hydrogen and oxygen, as well as kerosene.
It is worth noting that the new missile is a modernized version of Long March-5 (pictured) - the heaviest carrier in the history of China, which made its first flight in 2016. It is assumed that the advanced launch vehicle will become part of the PRC deep space exploration program. In particular, the study of the surface of our red neighbor, which the Celestial Empire plans to begin in 2020-2025.
According to a source, Long March-5B was delivered to Wenchang cosmodrome on February 5. Now, until mid-late April, the carrier will undergo preparations for its first launch.