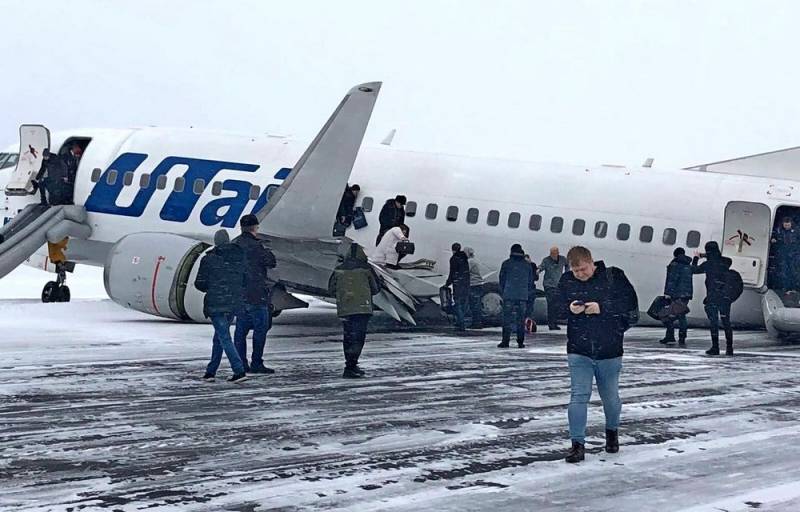 Problems with the landing gear caused a hard landing of the UTair airline at the airport of the city of Usinsk, Komi Republic.
This was reported by the local publication "Usinsk Online" on its page on Twitter.
As it became known from the words of the emergency services representative of the Komi Republic, who commented on the incident, during the landing the aircraft withstood the hard blow of the tail section on the cover of the runway.
There were 94 people on board during the accident, of which six are crew members. According to preliminary information, all passengers are alive, no one was injured during the incident.
The passenger airliner Boeing 737-524 with tail number VQ-BPS performed a flight on the flight Moscow-Usinsk.
On the video materials that appeared on the network, you can see that the plane deployed across the strip. During the fall, it was possible to avoid ignition of the aircraft.
After the liner stopped, passengers were quickly evacuated, and rescue services and the airport fire brigade arrived at the crash site.
Upon the incident, a special commission will be created to investigate the causes and circumstances of the emergency and evaluate the actions of the pilots.