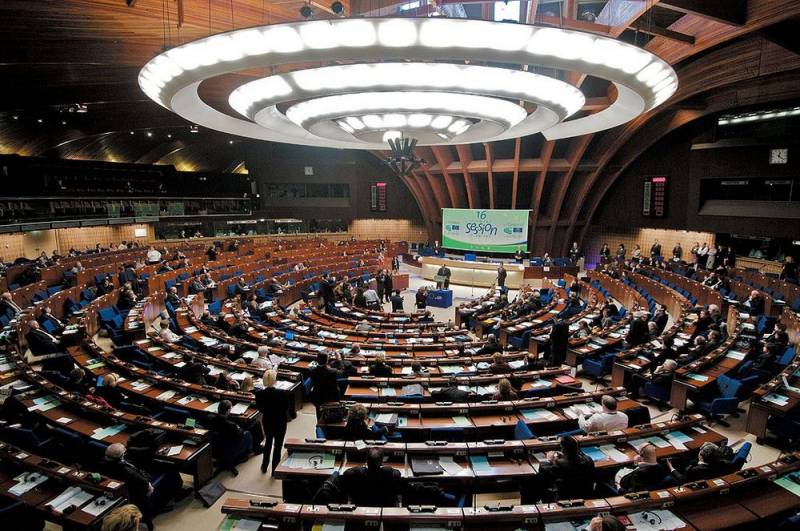 After a series of humiliating defeats in the Parliamentary Assembly of the Council of Europe, Ukraine was once again a minority in this oldest European body of inter-parliamentary cooperation.
As follows from the message that appeared on the website of the Ministry of Foreign Affairs of Ukraine, Kiev is disappointed with the decision taken by the Committee of Ministers of the Council of Europe to introduce a complementary procedure for responding to violations of statutory obligations by member countries of this organization.
According to the Foreign Ministry, the majority of the response to violations of the statutory obligations by the member countries of this organization, against which the delegation of Ukraine voted, will negate the possibility of punishment for serious violations.
Ukrainian diplomats expressed regret that "in European capitals they have not heard our well-grounded arguments about the dangers of initiating such steps for the future of a pan-European human rights organization."
According to the agency, the introduction of such procedures only exacerbates the "world outlook crisis" within the Council of Europe, which began with the retreat of the Organization from its own constitutional goals, when the organization left the "Russian armed aggression" without an effective response.
If you recall how much damage the PACE's work was caused by the Ukrainian delegation, the composition of which was more than fully formed from degenerates and crooks, raised by the garbage wave of the Maidan, the Assembly's desire to insure itself against the negative influence of this public is understandable.