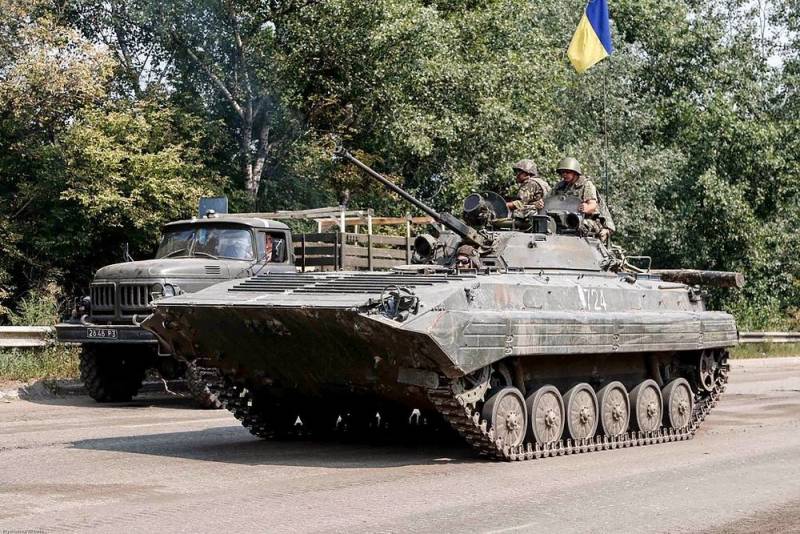 The Belarusian military claims that the armed conflict in Ukraine was not a surprise to the military department of the republic, but was predicted two years before the confrontation.
About this in an interview with the publication "SB. Belarus today, "said Pavel Muraveiko, deputy chief of the General Staff of the Armed Forces of the republic.
Talking about the plan of defense of Belarus for the current year, the military noted that it was not based on the concept of classical defense, but on the possibility of preventing potential aggression and war.
Speaking about the threats, the representative of the Belarusian General Staff noted that the reliability of the forecasts of the military department is confirmed by the accuracy of the forecasts made earlier in Ukraine:
For example, we predicted and evaluated the events that took place in neighboring Ukraine two years before they began. Having assessed where the threat might come from, we are trying to minimize it at an early stage.
According to Muraveiko, when developing the defense plan and the concept of development of the armed forces until 2030, a wide range of variables was taken into account, among which the military
политическая
the situation around Belarus and the rest of the world, as well as successes and failures in armed conflicts in Ukraine, Syria and other countries.
The deputy chief of the General Staff of Belarus assured that in the process the most relevant, complex, perhaps even unbelievable situations that could arise on the borders of the republic were calculated and modeled.