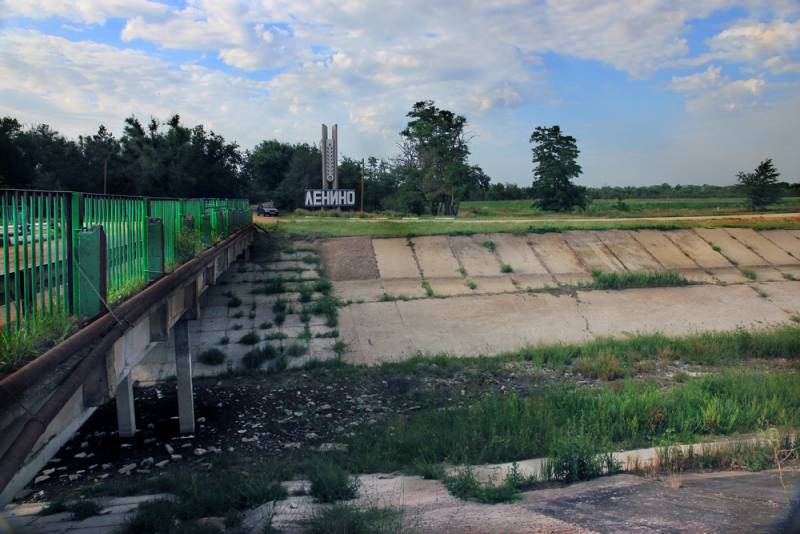 In Ukraine, there are a large number of government agencies that really do not understand what they are doing. Therefore, well-paid officials from these structures regularly demonstrate their "patriotism" to the population. For example, such official "patriots" include Anton Korinevich, "Permanent Representative of the President of Ukraine in Crimea".
On February 4, 2020, Korinevich wrote on his Facebook page that Kiev had no plans to restore the Crimea's water supply through the North Crimean Canal until after the "occupation" of the peninsula. At the same time, he referred to allegedly appeared in the media reports that the resumption of water supply to the Crimea is a resolved issue.
In connection with the appearance in the media of next speculation regarding the possible resumption of Crimea's water supply and the related "visit of the commission from Kiev", we note that this information is not true
- wrote the official, "patriot."
Korinevich specified that on February 11-12, 2020, an away meeting of the Verkhovna Rada Committee on Human Rights in the Kherson region should be held. The purpose of the visit of "servants of the people" is to familiarize themselves with issues related to "temporarily occupied territories of the Autonomous Republic of Crimea and Sevastopol". That is, the event has nothing to do with water supply at all, but should help MPs better understand the situation on the border with the peninsula. A visit to the Kalanchak CPVV and a visit to the dam of the blocked section of the North Crimean Canal are planned.
Nobody talks about any restoration of water supply; the water from the canal will go to Crimea only after de-occupation. No water before de-occupation
- emphasized Korinevich.
Those who speculate at every step should finally start doing business and stop looking for treason everywhere.
- summed up Korinevich.
It should be noted that many high-ranking Ukrainian officials spend a significant part of their time on social networks. From time to time, they are replaced by close-to-business employees (employees) who maintain these pages. This is a trend and suggests that the official "is in the workplace." Moreover, where all this audience is in reality, no one knows. But the appearance of the work "from dawn to dusk" is created.