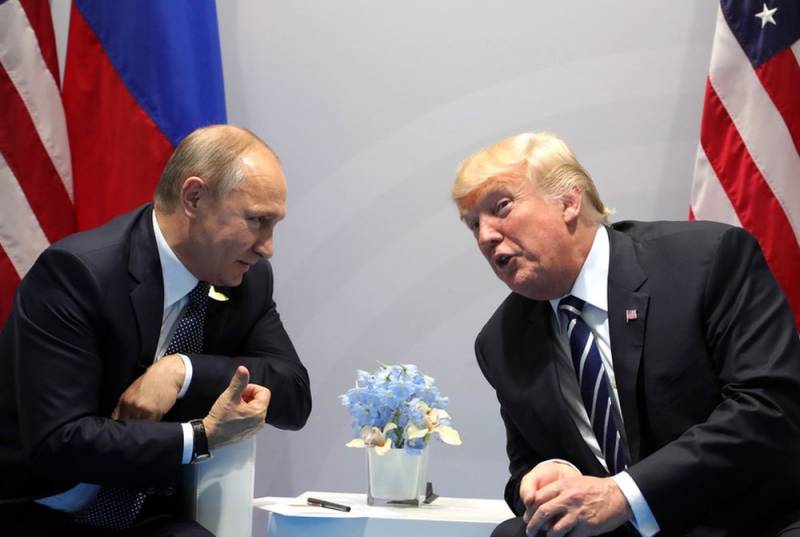 The pre-election aggravation in the United States has reached a new level. On February 3, 2020, US Democratic Rep. Adam Bennett Schiff accused incumbent President Donald Trump of trying to "give Alaska to the Russians" in exchange for support in the upcoming elections.
We proved that Donald Trump is guilty. Now do impartial justice and condemn it. He has betrayed our national security, and he will do it again. He has endangered our choices, and he will do it again. You do not change it. You can't hold him back
- leads Schiff's words to the senators "Voice of America."
If you find the courage to confront him, to answer the truth to his lies, your place will be among the Davidov who fought with Goliath. If only you say, "Enough"
- added Schiff.
It should be noted that on February 5, 2020, the Senate (upper house of parliament) of the Congress should consider the process of impeachment of Trump initiated by the Democrats in the House of Representatives. At the same time, Schiff was already called in the White House "a man without moral guidelines," who must be removed from Congress to "protect American democracy."
By the way, the Senate is already preparing for a vote. But the Democrats fear that the upper house will justify Trump, since he has a strong majority there. And indeed, of the 53 Republican senators, not one condemned Trump.
According to Schiff, Trump must be removed from power for "serious crimes and misconduct." He is sure that Trump will "sell his country for
political
service ", will undermine the integrity of the elections and will facilitate foreign interference in US internal affairs. It was with these arguments that Schiff tried to convince the senators.
Trump may offer Alaska to the Russians in exchange for support in the next election, or decide to move to Mar-a-Lago (resort in Florida - ed.) And live there permanently, and let Jared Kushner (senior adviser and son-in-law of Trump - ed.) Manage the country delegating to him the decision to declare war
- summed up Schiff.
It must be recalled that not a single president in US history has been removed from office under the impeachment procedure. In 1974, Richard Nixon himself resigned after the start of such a procedure, without even having to wait for the results. Andrew Johnson (in 1868) and Bill Clinton (in 1999) were impeached in the House of Representatives, but they were acquitted in the Senate. So with a high degree of probability it can be assumed that Trump will not become a "pioneer".