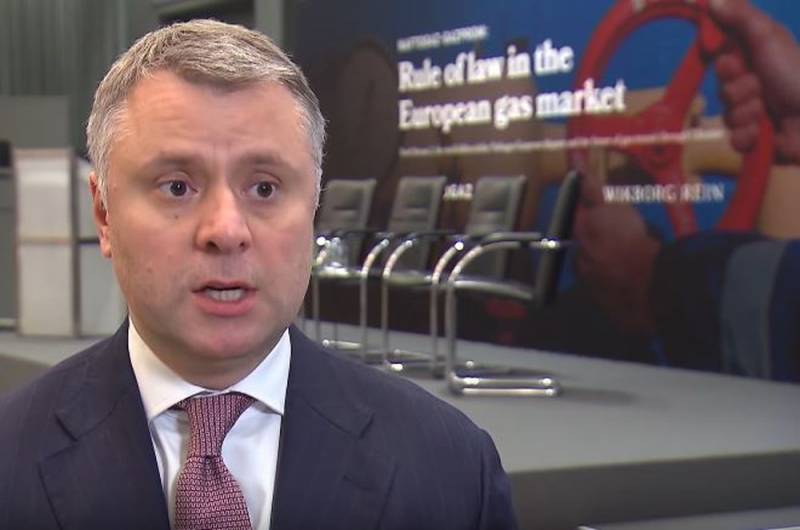 On February 3, 2020, Naftogaz Ukrainy Executive Director Yuriy Vitrenko (son of the "progressive" Ukrainian socialist Natalya Vitrenko) told Liga.net that the company would receive bonuses for the "victory" in the Stockholm arbitration over Gazprom. We are talking about 1% of the amount paid, i.e. about $ 29 million for the $ 2,9 billion received by Ukraine.
Under the contract must pay. For the whole group will be 1% of the money received
- said Vitrenko.
At the same time, Vitrenko did not specify how the distribution of the money received would already be in the company itself.
It should be noted that the statement Vitrenko immediately caused an ambiguous reaction among citizens of Ukraine. Moreover, the Ukrainian government has already sent a letter to the Supervisory Board of Naftogaz Ukrainy with a request to suspend the payment of bonuses to the top management of the company. The government wants to pre-examine contracts and the issue of the correctness of payments.
The thing is that in 2018, the Naftogaz Ukrainy Supervisory Board approved the payment of bonuses in the amount of 1% of the winnings in the above court. True, then, the amount of advance "gain" amounted to $ 4,6 billion. After that, the top management of the company was paid part of the premiums in the amount of $ 20,7 million. Money was received by 41 employees of Naftogaz Ukrainy.
At the same time, the majority of the money was received by the chairman of the board of the company Andrey Kobolev - $ 7,9 million and the executive director of the company Yuri Vitrenko - $ 6 million. However, Ukraine did not receive real money then and as a result the Stockholm arbitration satisfied only claims for $ 2,9 billion, and not initial $ 4,6 billion