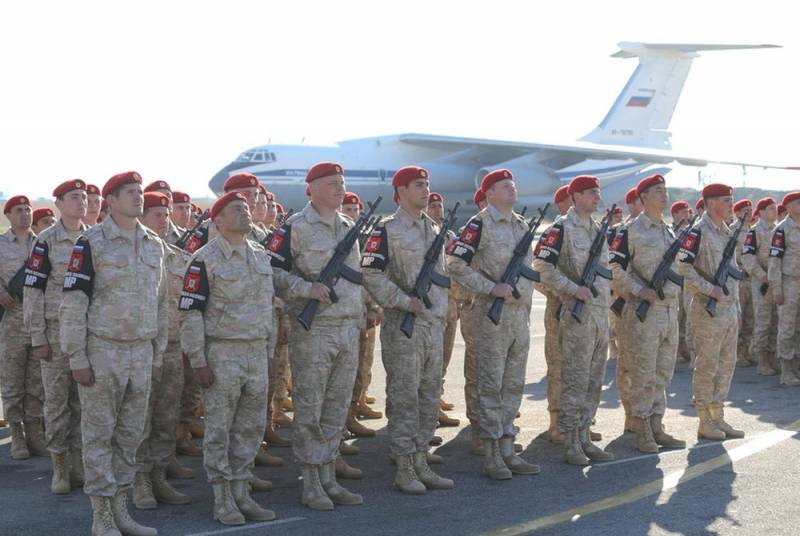 Turkish authorities continue to openly demonstrate their resentment towards Russia. For example, Ankara did not send its military personnel for another joint patrol with the Russian military police in the north of Syria. This was announced on February 3, 2020, by the head (chief) of the Russian Center for the Reconciliation of the warring parties in Syria, Major General Yuri Borenkov.
Due to the non-arrival of the Turkish side to participate in joint patrols, the Russian military police unilaterally patrolled the following route: Kobani - Garib - Kharab-Nas - Ivtiran-Takhtani - Badfik - Itviran-Faukani - Garib - Kobani border crossing point the province of Aleppo
- said Borenkov.
The general specified that the patrolling of the province of Raqqa also continued. There were no incidents and everything went fine. He added that at the same time, army aviation conducted air patrols.
At the same time, Borenkov drew attention to the fact that militants from illegal armed groups (IAF) continue to violate the ceasefire in the Idlib de-escalation zone. In the last day alone, 35 shellings were recorded there.
It should be recalled that on January 29, 2020, Turkish President Recep Tayyip Erdogan
He accused
Moscow in non-compliance with the Sochi and Astana agreements on Syria, and after a few days near Aleppo
perished
four officers of the special forces of the FSB of Russia.