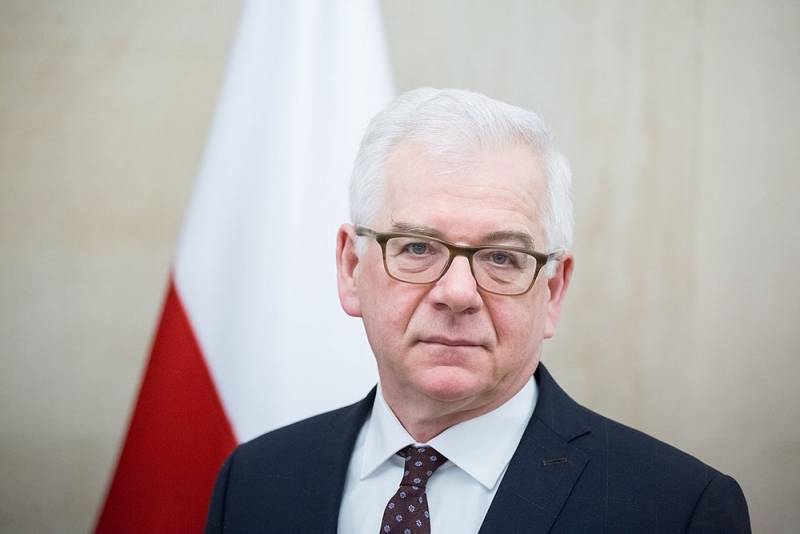 Russophobia, which has become the main foreign policy vector of Poland, forces the representatives of the Polish authorities to rather strange interpretations, often contrary to common sense and objective reality.
In an interview with the PAP, the Polish Foreign Minister, Jacek Chaputovic, along with his desire to take Britain's place in the EU, absolutely divorced from reality, said that Poland had won a historical dispute with Russia.
Judging by the diplomat's further words, he was prompted by the "not particularly anti-Polish" speech of Russian President Vladimir Putin during the World Holocaust Remembrance Forum in Jerusalem.
It is difficult to see the logic in the statement of the head of the Polish Foreign Ministry, especially if it is not there.
At the same time, Chaputovich's ravings were not stopped even by the fact that Polish President Andrzej Duda was banal to go to ceremonies in Israel because of the fear that the Russian leader would publicly declare the unsightly role that the Poles played in the genocide of the Jewish people during the Second World War II.
The conclusion reached by the chief Polish diplomat is no less discouraging than the previous statement:
Now we must strive to calm our emotions and normalize our relations, because, despite all the differences, we are, after all, neighbors.
It's hard to say what Chaputovich had in mind. However, it is worth noting that Poland always has the opportunity to normalize relations with Russia. Only for some reason she stubbornly does not want this opportunity to use.