Where to get a billion? Rob a bank or a casino, as the reader brought up on Hollywood creations will answer.
And where to get three billion eight hundred and ninety-five million rubles for eleven people in our country and so that they have nothing for it? That's right, you need to get a job on the board of Rosneft.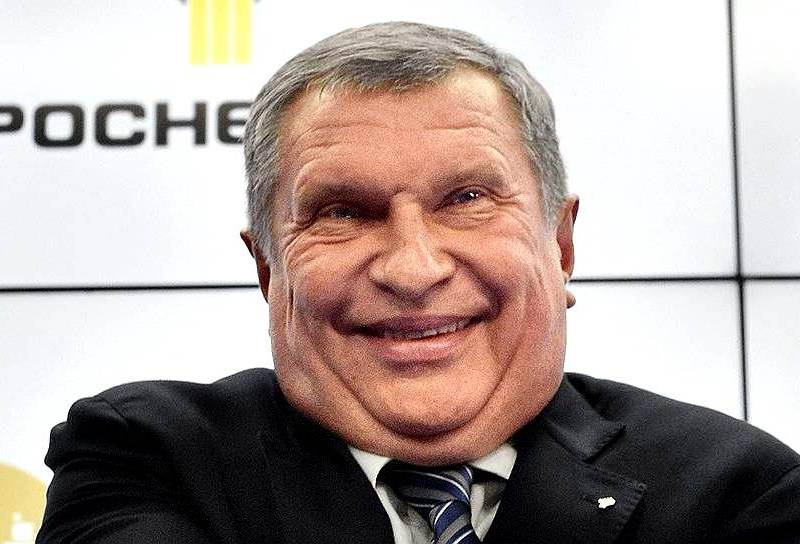 In order not to arouse the desire of ordinary Russians-mortgages to take up axes, Rosneft came up with a cunning plan: to break this unimaginable amount in their right mind into quarters, and to voice it in parts. The total amount of payments for the 4th quarter amounted to only 610 million rubles for eleven members of the company's board and decreased by 2 times compared to the same period last year, complaining about the difficult fate in Rosneft's quarterly report.
The average monthly amount of remuneration per member of the board generally decreased by an unimaginable 4%, dry report lines cry. True, the company's representative did not let readers gloat over the impoverishment of Rosneft's leaders for a long time, explaining that 70% of the total remuneration was paid in the first half of 2017.
What can I say. The work of eleven friends of Sechin and himself is not easy. To sell 20% of Rosneft to Qatari partners so that later they will pass into the hands of Chinese partners - this is not a casino for you to rob. Such, so to speak, labor in modern Russia with its "effective management" should be adequately paid.
You do not like? You just envy them.