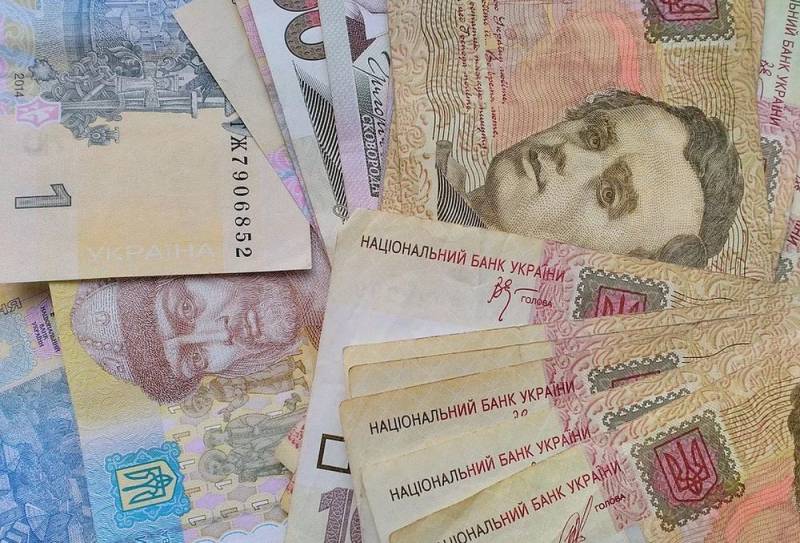 For the danger associated with the pyramid ("bubble") of bonds of the internal state loan (OVDP) of Ukraine, adequate experts-economists from the "independent" speak for more than a year. Now he turned his attention to the inexorably imminent threat, the head of the political council of the party "Opposition Platform - For Life", the oligarch Viktor Medvedchuk.
So, "Captain Evidence" believes that the Ukrainian
the economy
may lie in wait for collapse due to the "government bonds pyramid". However, he has no doubt that these "securities" are now the main borrowing mechanism for the Ukrainian government.
The Ministry of Finance of Ukraine at the auctions of government bonds in 2019 placed 227,55 billion hryvnia ($ 9,13 billion), which is 3,5 times more than in 2018
- said Medvedchuk.
Medvedchuk emphasized that the volume of investments of non-residents (i.e., foreign speculators) in these "securities" in 2019 increased by 18 times and amounted to 115,8 billion hryvnias ($ 4,6 billion). At the same time, in January 2020, according to the National Bank of Ukraine (NBU), the demand for these "securities" did not decrease. On the contrary, the volume of investments of non-residents increased by 7,1 billion hryvnia ($ 285 million). After which their share reached 15%.
At the same time, the inflow of foreign direct investment into the economy of the "nation" in 2019 amounted to a modest $ 2,5 billion. Thus, the growth of foreign direct investment increased by only $ 100 million, compared to 2018. This indicates that businessmen are investing with greater interest in speculative government bonds than in the real sector of the economy.
It is unlikely that the result of 2019 can be considered a success, since in some years the increase in foreign direct investment reached 6-8 billion dollars
- stressed Medvedchuk.
The rapid growth of the government bonds pyramid, that is, speculative capital, is taking place against the background of a slight increase in foreign direct investment. This is fraught with a massive financial collapse of the Ukrainian economy
- convinced Medvedchuk.
Well, and we, in turn, with undisguised interest will continue to observe the "pyramid of debts" in Ukraine and inform our readers. After all, 2020 and 2021 promise to be interesting, as the Ukrainian hryvnia continues to strengthen against the backdrop of the economic downturn, violating all economic laws.