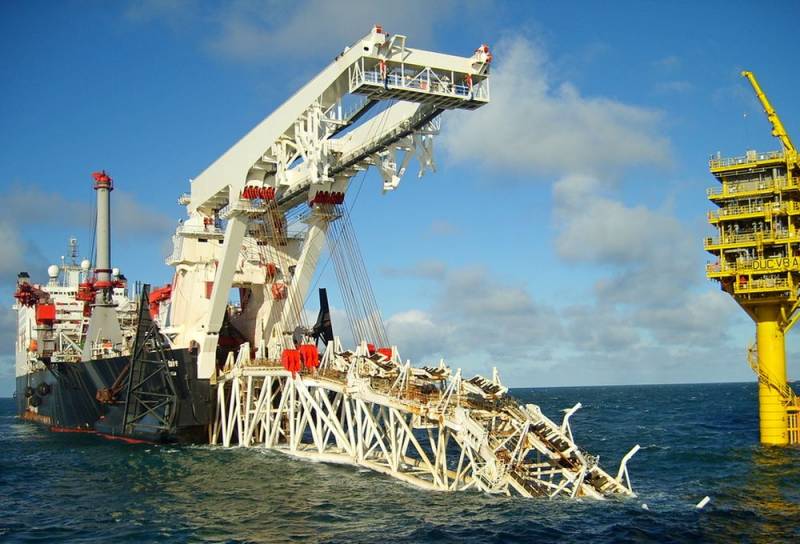 According to German Ambassador to Russia Géza Andreas von Geyr, Berlin expects that the commissioning of the Nord Stream-2 gas pipeline will take place no later than the first quarter of 2021. This is exactly the same as
opinion
Russian President Vladimir Putin expressed before this.
Based on the results of my conversations with Miller, I can say that the project should be completed and its launch should take place at the end of 2020, or at the latest in the first quarter of 2021
- said the ambassador.
In turn, OMV (Austria), a partner of PJSC Gazprom in the Nord Stream-2 project, believes that European countries do not sufficiently support this important gas transportation project for Europe.
I am worried about the situation around Nord Stream 2. How is it possible that by investing billions of euros in a project that has been legally approved by all regulators, and then this project is stopped by external sanctions, without consulting Europe. What I see here is that we say a lot, but we do not do so much
- said the head of the company Rainer Seele (Rainer Seele).
It should be recalled that on January 17, 2020, the German Federal Grid Agency accepted applications from Nord Stream AG and Nord Stream 2 AG for removing the existing Nord Stream gas pipeline and the unfinished Nord Stream-2 gas pipeline from the action of the "modernized" EU Gas Directive . Berlin has recently tried to help and managed to postpone the entry into force of new rules from May 23, 2019 to May 23, 2020. But this was not enough.