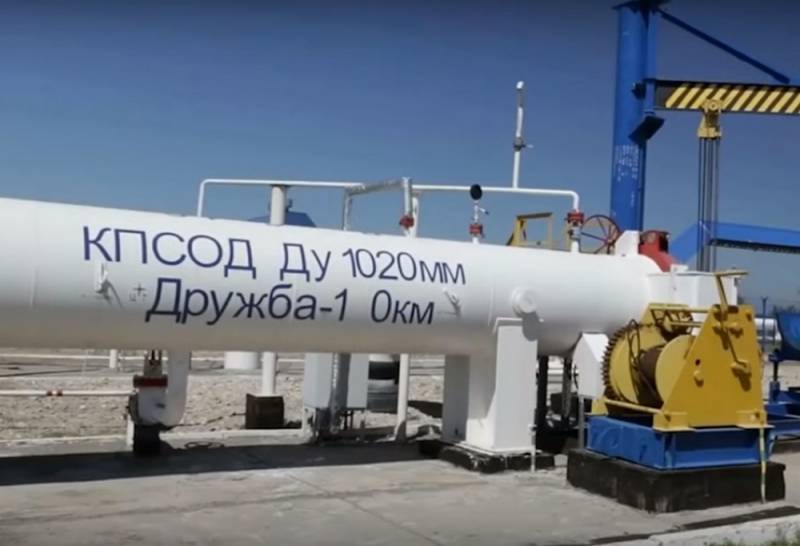 Belarus did not put aside the promised increase in the tariff for the transit of Russian oil through the republic.
As the Minister of Antimonopoly Regulation and Trade of Belarus Vladimir Koltovich told reporters, from February 1, the Belarusian side plans to increase the existing tariff by more than 6%:
The negotiations ended, we did not agree on anything. Therefore, the article of instructions comes into force, according to which the procedure for increasing the tariff for oil transit is established - this is the average annual inflation rate set by the forecast of Russia, increased by three percentage points. More than 6%, in my opinion, 6,6%.
Anatoly Golomolzin, deputy head of the Federal Antimonopoly Service (FAS) of Russia, told TASS that the parties recorded disagreements during today's negotiations on tariffs for the transit of Russian oil.
According to the official, then the Belarussian side is up to it - it must make a decision in accordance with the competence and within the time limit of the established procedure.
The antimonopoly service explained that if the parties are unable to agree, then from February Minsk will begin to apply the following formula: forecast average annual inflation in Russia plus 3%.
Recall that this will not be the first tariff increase by the authorities of Belarus. In September 2019, the tariff growth amounted to 3,7%.