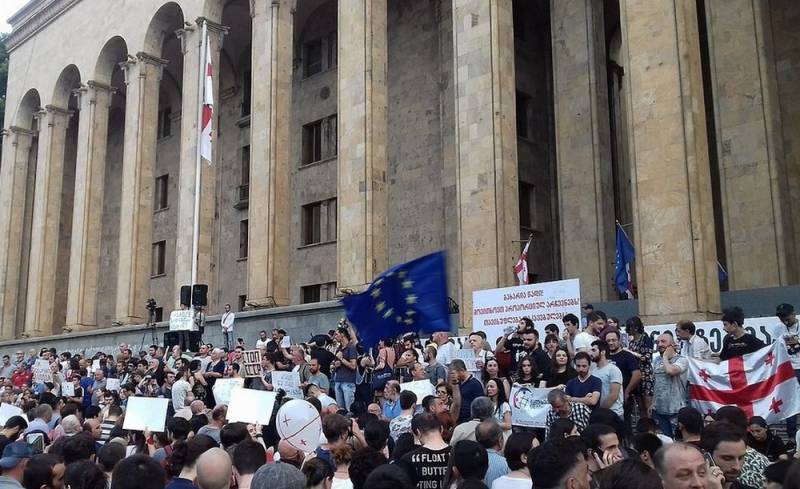 The Georgian opposition has again dismissed its feathers and declares that it will not allow the visit of Russians to the country in May at events held under the auspices of the Council of Europe.
Commenting on the statements of the opposition, the head of the Ministry of Justice of Georgia Thea Tsulukiani noted that in case of obstacles to the Russian delegation, Tbilisi will have to face the threat of sanctions from the Council of Europe.
She further explained that Georgia, which now heads the Committee of Ministers of the Council of Europe, upon entering the organization has signed all relevant documents obliging it to receive delegations from member countries of this organization.
In her opinion, the Georgian opposition will do everything so that the ruling Georgian Dream party appears before the European parliament in an unfavorable light, and sanctions are adopted against the republic.
Actually, the duplicity of the Georgian opposition has long been known. On the one hand, these figures declare their commitment to European values, and on the other, they are going to prevent the authorities from fulfilling their obligations in order to achieve their goals.
However, a showdown with its internal opposition is a problem for the Georgian authorities. In any case, all that the Russian delegation will lose is a few days spent in the country, where local opposition can organize any provocation against it.