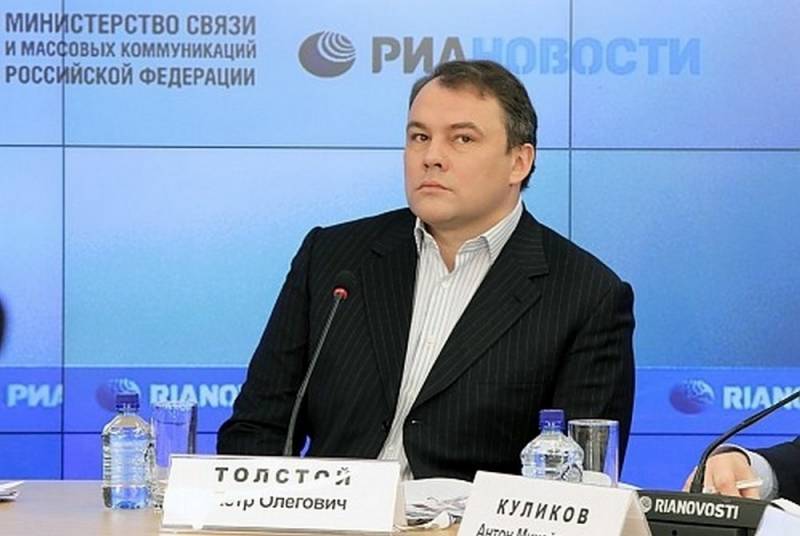 There is an erroneous and extremely stupid opinion among Ukrainian journalists that the question is "Whose Crimea?" able to put a person in an uncomfortable position.
It is difficult to say what the Ukrainian journalist was expecting, asking this question in a slightly modified form on the sidelines of the Parliamentary Assembly of the Council of Europe to the head of the Russian delegation Petr Tolstoy.
The representative of Russia responded instantly: "Our people support our position, this is enough for us."
However, the Ukrainian journalist tried to continue the provocation and asked who in Europe supports the annexation of Crimea, to which she received an exhaustive answer:
In Europe it is the largest European country - the Russian Federation.
One of the commentators under the video noted how the head of the Russian delegation looked at the Ukrainian journalist:
Tolstoy has such a look, as if a piece of dog shit lying on the road suddenly spoke to him.
The authors of the Telegram channel "Release the Kraken" noted the speed of reaction of the PACE vice speaker to provocative questions:
The head of the delegation of the Russian Federation Pyotr Tolstoy did not have time to become PACE vice-speaker, as he already gives master classes in communicating with annoying Ukrainian journalists with their eternal question "Whose Crimea?".