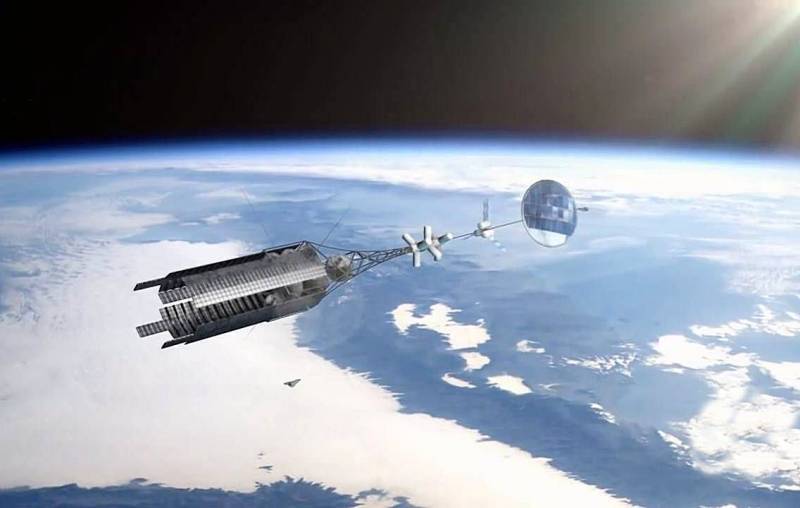 At the end of the decade, Roskosmos can implement one of its most ambitious projects. In 2030, it is planned to conduct flight tests of a promising spacecraft with a megawatt-class nuclear power plant. This is stated in the presentation of the first deputy director of the corporation, Yuri Ulichich, presented at the Korolev Readings conference in Moscow.
Recall that the development of the "space tug" started in 2010. In 2018, the appearance of the future device was presented. A test layout of the rotor magnetoplasmodynamic power plant is planned to be carried out this year.
It is worth noting that the project of the Russian transport and energy module has no analogues in the world. If successfully implemented, it will provide our country with a leading position in the space industry. A TEM operating in a nuclear power plant will become the basis for deep space exploration. In particular, the device will be able to be involved in the creation of future lunar bases.
Tests of the promising transport and energy module will be carried out at the Vostochny spaceport, where in the same 2030 it is planned to commission the corresponding
technical
complex. After successfully passing all the tests, the device will go into mass production.