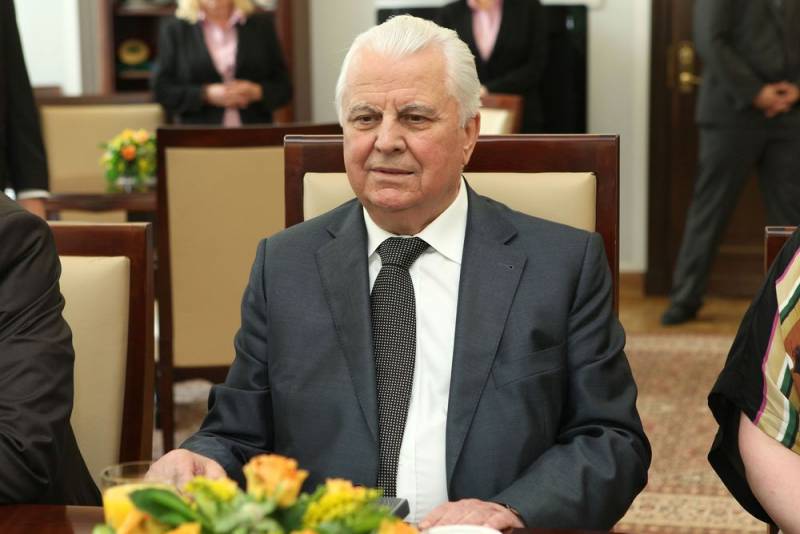 On January 28, 2020, 86-year-old former president of Ukraine (member of the CPSU) Leonid Kravchuk, on the air of the "60 minutes" program on the TV channel "Russia 1", said that he turned out to "know" about the "meeting" of Adolf Hitler and Joseph Stalin in Lviv before the start of World War II. That is how Kravchuk tried to explain the recent statement of the current president of Ukraine, Vladimir Zelensky, regarding the joint responsibility of the USSR and Germany for unleashing the Second World War.
Kravchuk is sure that Zelensky had in mind that the Second World War provoked an agreement between the USSR and Germany (Molotov-Ribbentrop Pact). At the same time, Kravchuk "forgot" that the Third Reich concluded exactly the same agreements with most countries in Europe.
Hitler and Stalin met in Lviv. This is a document, this is not a secret. They tried to agree
- said Kravchuk.
And then Hitler turned everything against the Soviet Union, and the peoples of our country suffered
- added Kravchuk.
However, he did not specify from which "secret" archives he obtained this information. By the way, Kravchuk's statement aroused perplexity among the program hosts, who every six months diligently listen to Kravchuk's various theories for hype. Moreover, many Web users have long believed that "Kravchuk really raves." We remind you that it was Kravchuk who, during his short presidency, "optimized" the world's largest Black Sea shipping company from 300 ships to 3.
As for the words of Zelensky "about solidarity with Warsaw", said after the meeting with the President of Poland Andrzej Duda, it is difficult to name them, except as a conspiracy of Russophobes. In addition, they are in unison with
in words
one anti-Semitic Russophobe, outspoken Nazi Oleg Tyagnibok, leader of the nationalist party "VO" Freedom "(for some reason banned only in the Russian Crimea), who believes that" Muscovy should pay and repent. "