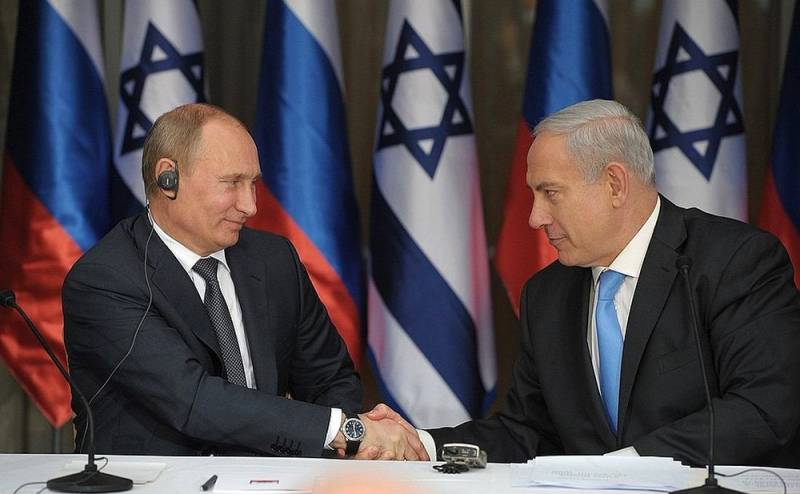 Russia is one of the parties that the Israeli Prime Minister will persuade to agree with the points of the American plan for a Middle East settlement.
The press secretary of the head of government of the Jewish state, Anna Jonathan Leus, told TASS that Benjamin Netanyahu, who is now in Washington, is due to arrive in Moscow on January 29:
Prime Minister Benjamin Netanyahu is planning to fly from the USA to Moscow in order to familiarize Russian President Vladimir Putin with the "deal of the century" by US President Donald Trump and discuss various issues on the regional agenda.
US President Donald Trump has already said that the head of the Israeli government has already supported his initiative, and the Palestinian side "will support it in the future."
Prior to Netanyahu's arrival and his meeting with Vladimir Putin, the Kremlin is unlikely to comment on the US Middle East regulation plan.
This is evidenced by the statement of the press secretary of the President of Russia Dmitry Peskov that the Russian leadership is not yet aware of the essence of the plan proposed by Donald Trump.
Any conclusions will now be premature, but in a situation where the US is increasingly moving away from the role of the world gendarme, it may happen that the plan of the American president remains a plan that will never be implemented.