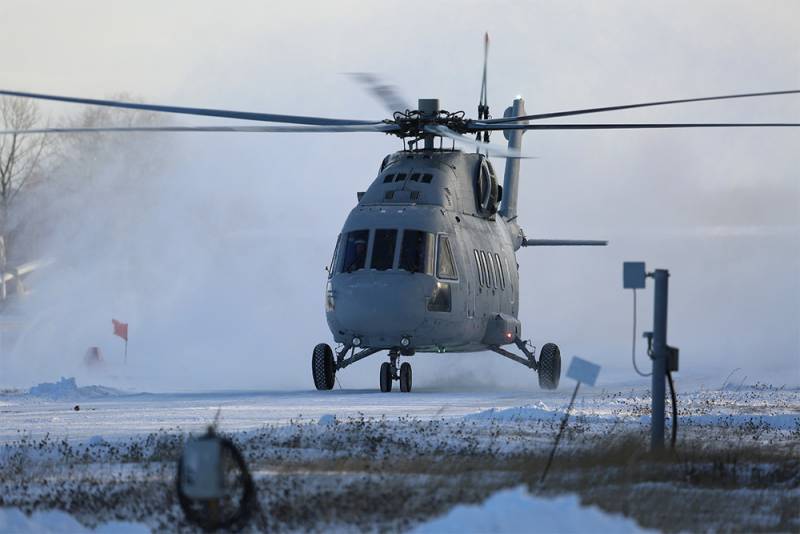 The newest Russian transport assault helicopter Mi-38T has its first foreign buyer.
As follows from the press service of JSC Rosoboronexport, a foreign trade contract has already been signed for the supply to a foreign customer of machines assembled at the Kazan Helicopter Plant, which is part of JSC Russian Helicopters.
How many cars are stipulated in the contract and who is the customer is not indicated in the message.
The press service also cites the words of the head of Rosoboronexport, Alexander Mikheev, that others will follow this contract:
Mi-38T is created entirely from domestic high-tech components. His first flight took place at the end of 2018, and today, in addition to the already contracted machines, Rosoboronexport is processing several more applications for their delivery to foreign partners.
Recall that the prototype Mi-38T made its first flight on November 23, 2018. According to its technical characteristics, the helicopter will be in demand in regions where geographical conditions make it difficult to transport goods and passengers.
The machine is capable of transporting and landing on an unprepared site 40 people or 5 tons of cargo. The cargo can also be placed on the external suspension of the helicopter.