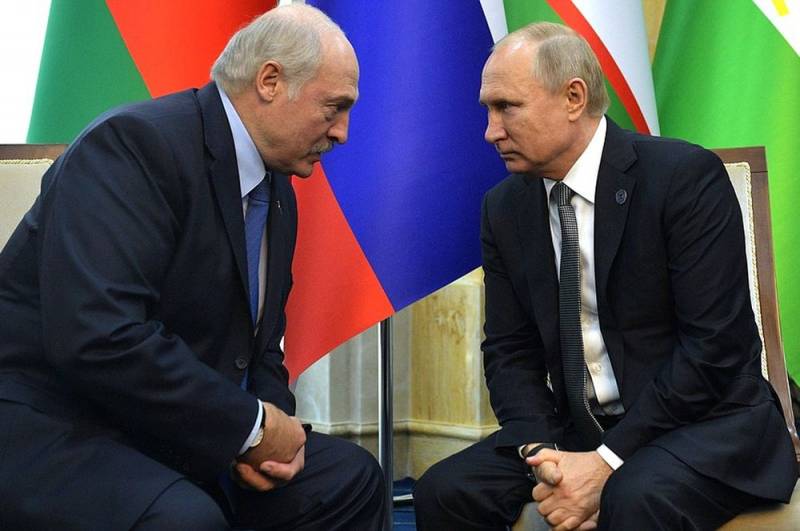 Recently
сообщалось
as President of Belarus Alexander Lukashenko, speaking against a backdrop of gigantic stacks of newsprint, said that Moscow had set Minsk as a "cancer of hydrocarbons," blaming the previous Russian government of Dmitry Medvedev for the "oil crisis". But, in addition, the father said that Minsk was negotiating oil supplies with the United States, Saudi Arabia and the UAE, and if it was possible to come to an agreement with Warsaw, it would take one of the three Druzhba oil pipelines from Moscow for reverse.
At the same time, Lukashenko emphasized that "this is not a bluff" and diversification of oil supplies - "to be". He explained that in dealing with Russian leader Vladimir Putin, he "outlined a picture."
You see that every year before the new year we have to kneel down and beg for these petroleum products
- explained Lukashenko to the gathered.
I told Putin bluntly: at the first stage, if we agree with the Poles, we will deliver by reverse one of the three pipes
- added Lukashenko.
Lukashenko noted three alternative routes for oil supplies (i.e., other than Russian). The first is through the ports of the Baltic countries and further by rail. The second - through Poland (the port of Gdansk), and then reverse on one of the lines of "Friendship". The third is through Ukraine.
And the fourth is Russia. We do not refuse this oil. But in this way, diversification of supplies will occur. That is, we are not from one country, from the monopoly, we will receive oil
- said Lukashenko.
At the same time, Lukashenko expressed confidence that if the oil issue is not resolved now, then it will only get worse. Therefore, Belarus needs to go this way now, so as not to depend on a monopolist.
According to Lukashenko, he has good relations with the USA, Saudi Arabia and the UAE, and they are ready to supply as much raw material as needed. But you will have to pay for it at world prices, "but the quality of oil is better there."
No bluffing, no pressure. All honestly. They wanted us to pay - we will pay. But we, while negotiating in all directions, will say: everything that costs is worth paying for. The whole world lives at a world price. Oil is not so high today, so you need to get used to it. We won't get anywhere from this. The fact that we will become more independent when we launch our nuclear power plant and buy a quarter less natural gas is also our safety factor.
- said Lukashenko.
Concluding his speech, Lukashenko said that Belarus had already survived the most difficult times:
I do not want to say that everything will be easy. Do not die. Not such a time. Survive now. We are a proud, independent nation, we put every third on the altar, protecting once our common Fatherland, we once drilled wells, produced oil and gas in the Russian Federation. From all over the country, people flew there on a rotational basis. But today they are no longer ours. And there, entire cities were built by Belarusians, and I have been to these cities.
It must be recalled that at the same time Lukashenko
I decided
amend the gas supply and transit agreement with Russia.