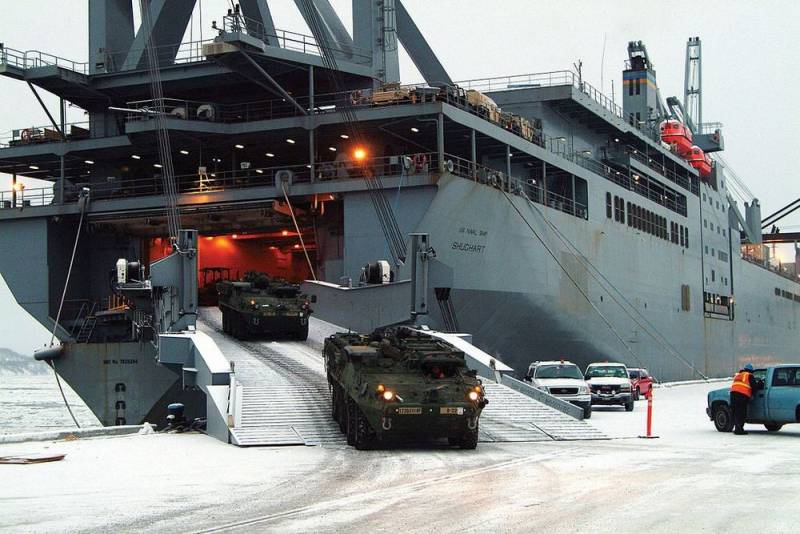 The columnist for the American publication Lauren Thompson is concerned that the Pentagon will not be able to provide logistics in the event of a military conflict in Eurasia.
According to the journalist, the cause of the disruption in the transfer of troops to the combat zone may be the condition of the US transport fleet, consisting of several dozen transport ships, including 65 rollers (a vessel for transporting goods on a wheelbase and passengers loaded through a folding ramp on the bow or stern )
According to him, at present, the US Navy's transport fleet is outdated and only 40% of the total number of vessels are capable of performing combat missions.
The author of the article notes that even the use of civilian vessels in case of war will not solve the problems, including not only the delivery of troops to the theater of operations, but also the subsequent supply of everything necessary.
Thompson believes that the increased activity of the Russian submarine fleet in the Atlantic indicates that "in the event of a conflict between East and West, not all transport workers will get to their destination."
And this, in turn, will lead to the fact that American troops will not be able to respond quickly or lose the ability to fight.
In conclusion, Thompson appealed to Congress with a request to urgently begin to modernize the US transport fleet and strengthen it with new American-made ships.