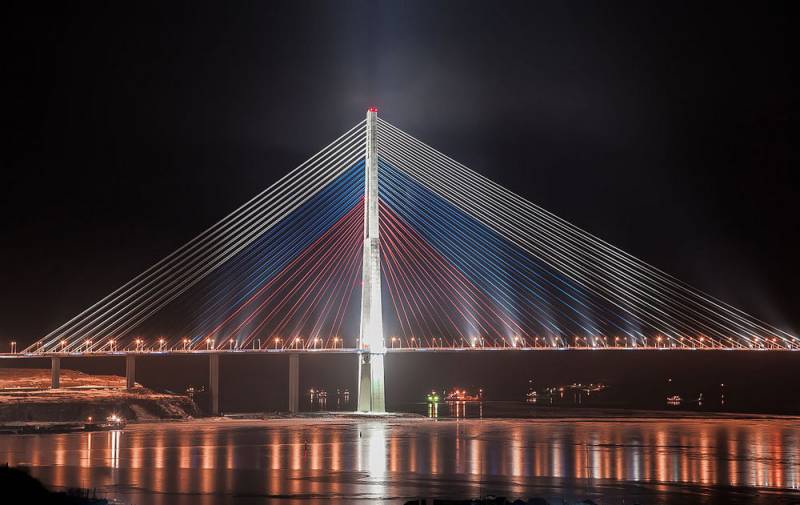 Vladivostok has every chance to become an all-Russian champion in the number of giant bridges built in the city.
Not so long ago, in 2012, the Russian bridge became the decoration of the city - the longest cable-stayed bridge in the world, and the regional authorities have already swung at the construction of a new mega-bridge.
According to the preliminary plan, a new bridge will connect Cape Egersheld (one of the districts of Vladivostok) with the island of Elena. The construction of a new bridge will facilitate the unloading of transport routes of the capital of the Russian Far East - a four-lane bridge will be able to pass up to 40 thousand cars per day.
The regional government has already received a task from the Primorsky Territory Governor Oleg Kozhemyako to calculate the investments necessary for the implementation of the project.
The idea of ​​building a new bridge in Vladivostok was supported by President Vladimir Putin.
If the money for the construction of the bridge is found, then there is no doubt that the project will be implemented: Russian bridge builders have repeatedly proved their skills and ability to apply the latest
Technology
.
To verify this, just look at the same Russian bridge or the longest Crimean bridge in Europe, whose length is 19 kilometers.