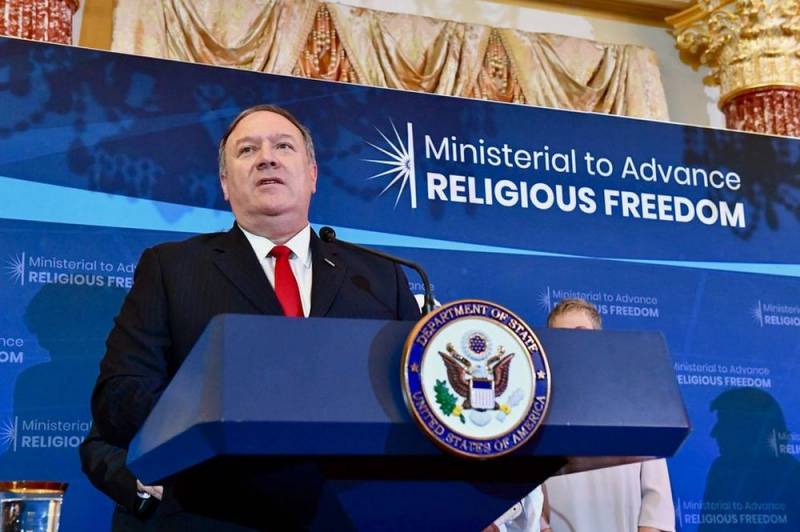 Recently, the impostor Juan Guaido, who appointed himself at the end of January 2019 "president" of Venezuela,
took off
from the post of chairman (speaker) of the National Assembly (Parliament) of this Latin American country. And so, on January 21, 2020, the head of the US State Department, Mike Pompeo, said in an interview with the Colombian television channel Caracol TV that Washington and its allies were working on a project to change power in Venezuela.
This is a collective effort. It should be not just Colombia and not only the USA. There must be many people, including Venezuelan citizens, who must ask their leadership to restore democracy. The goal of our mission is to make Maduro leave
- said Pompeo.
Pompeo said that currently the US administration, together with Washington's partners around the world, is developing a plan for the "departure" of Venezuelan President Nicolas Maduro. After that, the people of Venezuela will be able to hold "honest" elections. He emphasized that dozens of countries have recognized Guaido as "president." So if Maduro does not resign and resign, Washington will impose even tougher sanctions against Caracas.
At the same time, Pompeo recalled the collapse of the USSR. He remembered the words of his ex-colleague James Baker, who once told him that before the fall of the USSR, no one believed that the plan would work.
It must be added that Washington has been trying to change power in Venezuela since 1999. At present, diplomatic relations between the USA and Venezuela are interrupted.