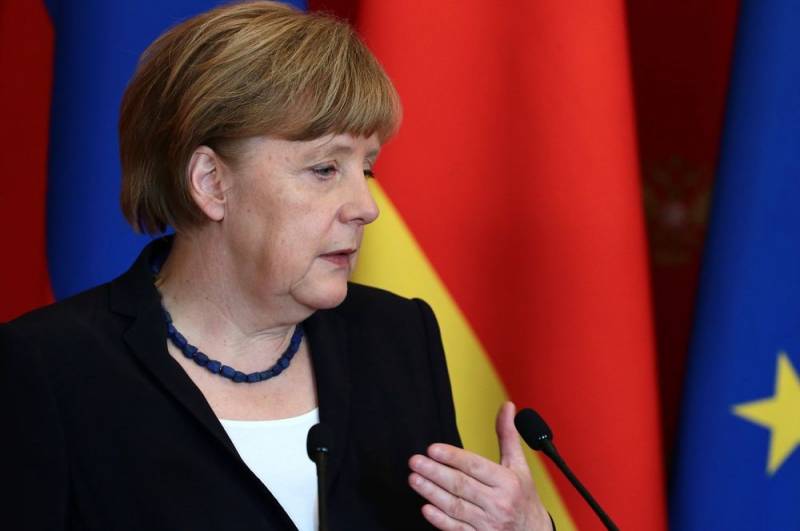 The influential German newspaper Die Welt (Welt) believes that German Chancellor Angela Merkel is trying to prevent the "triumph of Russia in Libya" according to the "Syrian scenario." After all, it was Russia that became the decisive force in resolving the conflict in Syria.
The newspaper is confident that the success of the conference on Libya, which is due to take place in Berlin on January 19, 2020, could be a serious foreign policy achievement for Germany, comparable in importance to the deal concluded with Turkey on refugees in 2016.
At the same time, some provisions from the draft statement on the situation in Libya are mentioned:
We commit ourselves not to intervene in the armed conflict and internal affairs of Libya and call on the rest of the world players to do the same.
The publication clarifies that Italy, Qatar and Turkey support the Government of National Accord (PNC) of Libya, led by Faiz Saraj. At the same time, the commander of the Libyan National Army (LNA), Field Marshal Khalif Haftar and the Libyan parliament behind him, sitting in Tobruk, are supported by Russia, France, Egypt, Saudi Arabia and the UAE.
The newspaper is convinced that if the negotiators really agree not to support certain parties to the conflict in Libya, this will be a great success for Angela Merkel.
It should be added that Russia, Algeria, Great Britain, Egypt, the United Arab Emirates, China, the USA, Turkey, France and the parties to the conflict in Libya were invited to the conference in Berlin. We remind you that before this, on January 13, 2020, in Moscow to no avail
ended
negotiations between PNS and LNA. After which some experts started talking about the fact that the bet on field marshal Khalif Haftar did not justify himself, since he inflicted a blow on Russia's reputation in the eyes of Turkish partners.