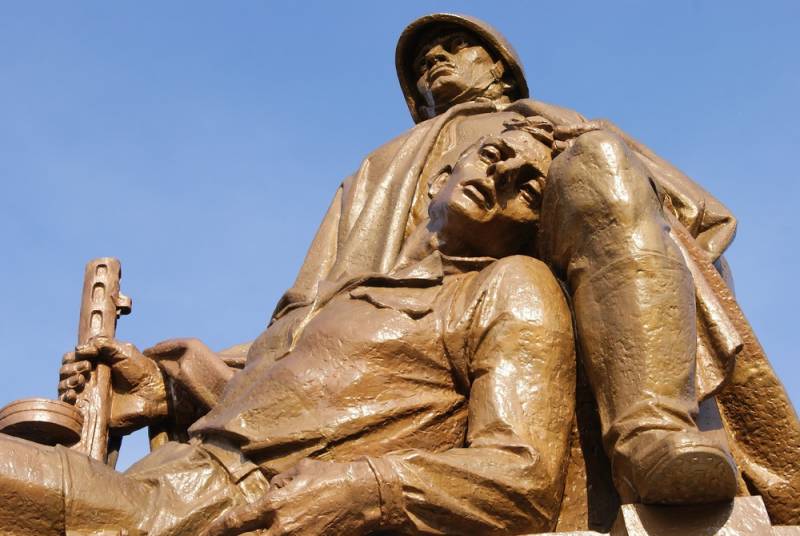 The Polish authorities continue to attempt to rewrite their own history, while citing some absolutely ridiculous arguments.
So, the Polish Foreign Ministry, justifying the cancellation of the official celebration of the Day of the Liberation of Warsaw by the Red Army, did not find anything better than to say:
We respect the blood shed in the fight against fascism. The Red Army liberated Warsaw from German occupation, but did not bring freedom to the Poles.
Moreover, the Polish authorities did not disdain to go down to ask the Western leaders during memorial events in the Yad Vashem memorial complex to present the Polish point of view on Russia's approaches to the Second World War.
At a press conference on the results of the activities of Russian diplomacy in 2019, the head of the Russian diplomatic department Sergei Lavrov emphasized that given the place where the events will be held, such methods of the Polish side are absolutely indecent.
Speaking about the demolition of monuments to Soviet soldiers who died during the liberation of Poland, under the pretext "Poland did not sign the preservation of monuments that are not in cemeteries, but only those memorials that were built at graves are ready to protect," Sergey Lavrov called this behavior of the Poles pettiness.
In conclusion, we can say that Poland has again turned into the "hyena of Europe." Well, what this hyena finished the last time, everyone knows.