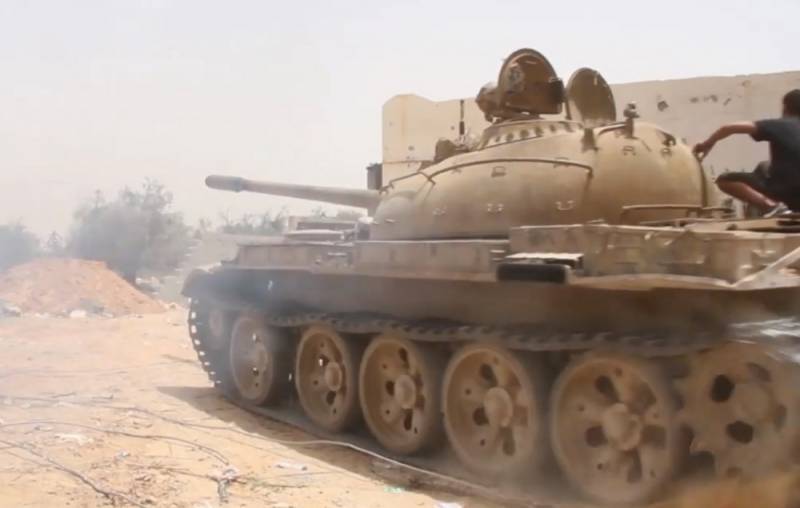 The "sudden" pliability of the head of the LNA, Khalifa Haftar, at a meeting with German Foreign Minister Heiko Maas, indicates that the "flight" of the Libyan field marshal from Moscow was a performance approved by the Russian leadership.
The German DPA agency cites a statement by the head of the German foreign affairs agency stating that the LNA commander Khalifa Haftar assured that he was ready to observe a ceasefire in the country and was going to participate in a conference on Libya to be held on Sunday in Berlin.
The material cites the words of Heiko Maas:
General Haftar made it clear that he wants to contribute to the success of the Berlin conference on Libya and, in principle, is ready to participate. We will talk about further details in the coming days.
Not opposed to meeting in Berlin and the opponent of the field marshal - the head of the PNS Faiz Sarraj.
The editors take the liberty of asserting that Maas's diplomatic talents have nothing to do with such a change in the polarity of opinions of Haftar and Sarraj.
Like us
wrote
earlier, Haftar's "flight" from Moscow was agreed by all participants in the process. The ultimate goal of all these movements is to give international credibility to Chancellor Merkel personally, Germany and the Berlin Conference on Libya, which is scheduled for January 19.
Agree, if the agreements were reached in Moscow, then holding a conference in the German capital would lose all meaning.