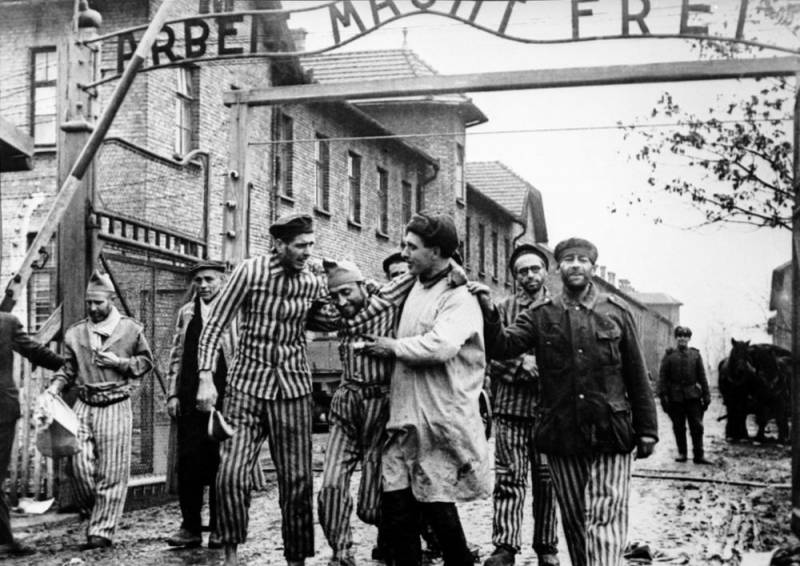 Recently, a real nationalist hysteria was raging in Poland, caused by the fact that Russian leader Vladimir Putin
call
"Bastard and anti-Semitic pig" of the former Polish ambassador to Germany (in the 30s of the twentieth century) Józef Lipski, who promised to erect a monument to Adolf Hitler for the expulsion of Jews to Africa. The Poles did not like the fact that in the archives of Russia there are a huge number of different documents that shed light on their past.
However after
statements
Former Polish President Lech Walesa, who called on citizens and the government to recognize the historical truth that it was the Russians who liberated Auschwitz, the passions in Poland subsided a bit. Moreover, Warsaw calmly accepted Putin's decision to create in Russia a complex (collection) of archival documents on the history of the Second World War, so that anyone could get acquainted with them.
In this regard, the Polish Foreign Ministry has already expressed hope that Russia will not begin to hide anything and will soon declassify its archives on World War II, presenting them to the public. This was announced by the Deputy Foreign Minister of Poland Pavel Jablonski.
In the context of recent statements by the President of Russia, this is a very interesting idea. We fully support it, since the creation of a collection of archival documents on the theme of World War II means the declassification and opening of Russian archives
- said Yablonsky.
We hope that these archives will be opened as soon as possible. We are ready to provide any help.
- added Yablonsky.
We remind you that on January 15, 2020, during the appeal of the President of Russia to the Federal Assembly with his annual Address, Putin pointed out the need to organize the largest array of archival documents on the Second World War, which would be open and accessible, both for citizens of the country and for foreigners. Before that, Putin promised to write an article, and perhaps even a book, on the theme of the Second World War, since only by reading historical documents does it become clear who supported the Nazis and who did not.