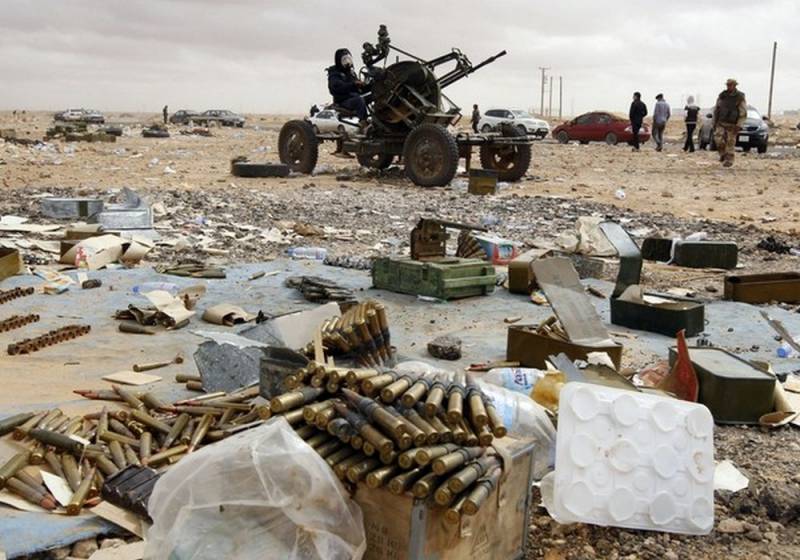 The Russian-Turkish talks on the situation in Libya held on the eve of Moscow did not lead to the signing of an armistice agreement between the PNS and the LNA and the subsequent cessation of hostilities.
Despite the fact that there were reports of PNS officials on the withdrawal of Wagner PMC fighters from the front line, Arab television channels reported the resumption of hostilities with the use of artillery in the southern suburbs of the Libyan capital Tripoli.
After the head of the PNS, Faiz Sarraj, refused to meet with his adversary Field Marshal Haftar in Moscow, it was easy to assume that even a formal ceasefire would not take place.
In this situation, it remains to hope that Russia and Turkey have enough levers of influence on both sides and a truce will be concluded in the near future.
Also, do not ignore the recent meeting between Vladimir Putin and Angela Merkel, at which the German Chancellor put forward the idea of ​​holding a conference on Libya in Berlin.
If the agreements between the PNS and the LNA were reached in Moscow, then the need for a conference in the German capital would disappear by itself.
And so, most likely, Vladimir Putin, in agreement with Erdogan, gives Merkel the opportunity to increase his authority and the authority of Germany due to the fact that the truce between Sarraj and Haftar will be signed at a conference in Berlin.