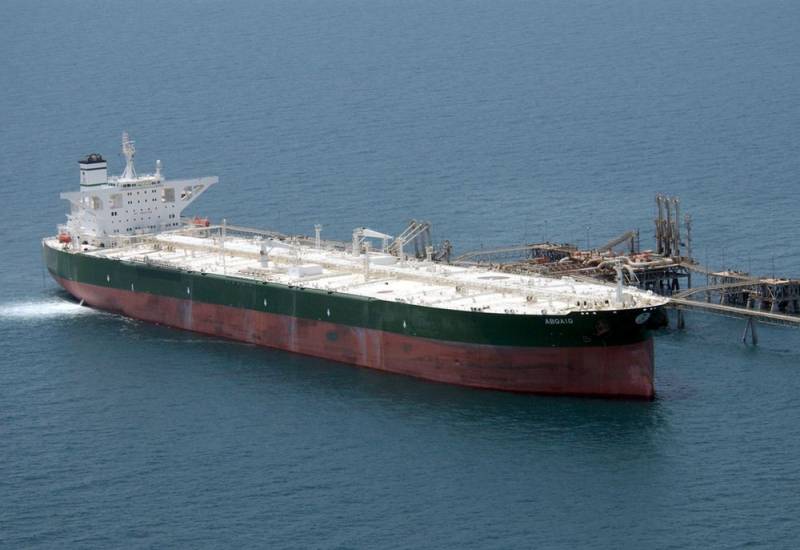 US Treasury chief Stephen Mnuchin told Fox News on air that Washington is in consultations with Beijing to stop the Chinese "comrades" buying oil from Tehran. According to the minister, anti-Iranian sanctions have already reduced Iran's oil revenues "probably by more than 95%." At the same time, a significant part of the remaining Iranian oil exports falls to China.
I met with Chinese officials. They sent a delegation to meet and discuss this with us and with representatives of the State Department
- clarified Mnuchin.
The head of the US financial department added that now Chinese state-owned companies are no longer buying oil from Iran. The minister emphasized that Washington "is in close cooperation" with Beijing and is seeking a complete cessation of Iranian oil supplies to China. The official recalled that the United States imposed sanctions against Chinese companies that transported Iranian oil.
In turn, an expert of the National Energy Security Fund Igor Yushkov told the newspaper
"Sight"
that the reduction of Iran's income from oil sales "by more than 95%" mentioned by the American minister is a great exaggeration. After which he commented on the situation.
Now almost the only buyer of Iranian oil is China. Assuming that export revenues decreased by more than 95%, this can be explained by the fact that the PRC could issue loans for future oil supplies, because Iran really needs money. He is having problems in
the economy
. Now China is taking oil essentially free of charge. Thus, Iran's current income could be reduced by 95% because they received money in advance
- explained Yushkov.
According to Yushkov, Iran is not a critical supplier of raw materials for China. In this regard, Beijing may go for a bargain with Washington and bargain for itself something more significant.
China can do this, another question is what China will ask for in return. Here he will be a tough negotiator and will negotiate for himself the most favorable conditions for a trade agreement with the United States. China may exchange Iran for some concessions under the agreement, but they should be fixed in the agreement. In the event that the Americans violate the terms of the agreement, China will return for oil to Iran
- suggested Yushkov.
And, of course, Iran reduced oil export revenues, but hardly by 95%. Most likely, this is bravado on the part of the US Treasury Secretary - that we have almost strangled Iran, and we will finish them. It's like Obama once said that the Russian economy was torn to shreds, and everything is fine. This statement is more likely for the domestic consumer - the American voter, to show that
policy
Trump against Iran successful
- added Yushkov.
The expert emphasized that Beijing is almost the only major buyer of oil for Tehran. All other trade in Iranian oil has gone into gray schemes, but there the volume of trade and income are small.