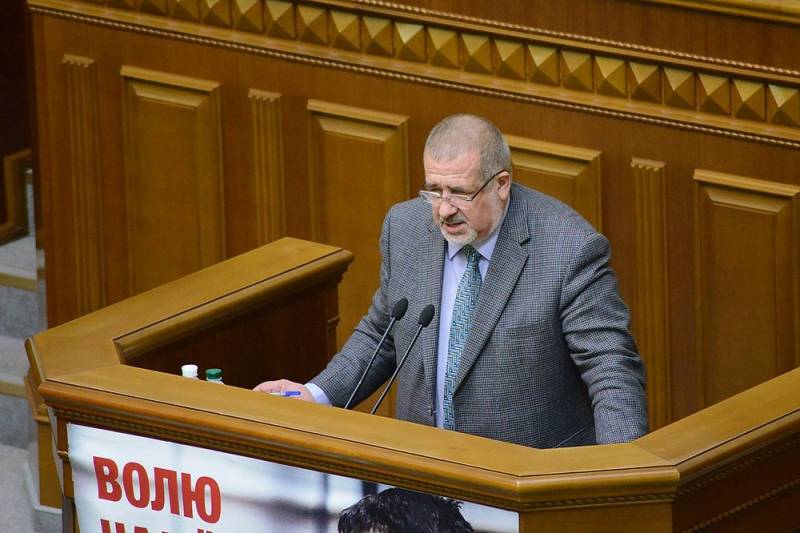 The leadership of the so-called "Mejlis of the Crimean Tatar people" * that fled to Ukraine * has become the most useless part of Ukrainian society.
With a bang, Refat Chubarov, who had flown past the deputy's mandate, has not held any mass actions on the border with the Crimea for a long time, and his whole "struggle" has been reduced to writing posts of varying degrees of moronity on his Facebook page.
In one of his latest entries, Chubarov offers subscribers to write options for celebrating the 450th anniversary of the burning of Moscow by Khan Devlet-Girey:
June 3, 1571 the army of the Crimean Khan Devlet-Girey captured and burned Moscow. How will we celebrate the 450th anniversary of this glorious historical date next year? All offers are posted here.
It is easy to guess that the idea of ​​Chubarov received support among the same "sufferers" from among the Crimean Tatars and Ukrainian nationalists.
Among a dozen proposals were: "repeat again", as well as to erect a monument to Devlet Giray in Kiev, as well as issue stamps and coins in honor of this event.
On the sentence "repeat again" Chubarov bitterly remarks:
According to historians, 60 thousand people took part in that campaign. Where do we get so much now?
And indeed: to list the Crimean Tatars participating in the so-called "ATO", one hand of a disabled person with their fingers torn off is enough - the "sons of the Crimean steppes" who fled to Ukraine preferred to rob trucks on the Perekop Isthmus, justifying this by allegedly ongoing blockade of Crimea, and then completely scattered home.
Meanwhile, the last entry on Chubarov's page, made a day ago by a certain Emine Dzheppar, states that the Ukrainian broadcasting channel UATV is liquidating the Crimean Tatar editorial office.
* -extremist organization banned in Russia